—
ONE UP FOR WOMEN! Especially for pregnant women!
Star
Monday November 10, 2014 MYT 9:02:10 PM
Teacher awarded RM300,000 in damages for being denied employment while pregnant
SHAH ALAM: A 32-year-old teacher who sought a declaration that pregnancy was not a reason for her to be denied employment, has been awarded RM300,000 in damages by a High Court here.
High Court senior assistant registrar Ahmad Rizki Abdul Jalil awarded Noorfadilla Ahmad Saikin RM12,907.68 for loss of earnings, RM2,296.10 for loss of Employees Provident Fund (EPF) benefits, RM912.71 in EPF dividends and RM25,000 for pain and suffering.
The court also instructed the Government to pay RM5,000 in costs.
Noorfadilla's counsel Honey Tan said that Monday was fixed for assessment of damages.
Tan said the Court had awarded the mother of four damages for breach of Article 8(2) of the Federal Constitution that prohibits gender discrimination.
…
Noorfadilla had filed the suit on May 7, 2010, seeking a declaration that the termination of her contract because she was three months' pregnant was illegal.
She named Hulu Langat district education officers Chayed Basirun and Ismail Musa, Selangor Education Department director Dr Zahri Aziz, the Education Ministry director-general, the Education Minister and the Government as the defendants.
Noorfadilla was offered a position as an untrained relief teacher on a month-to-month basis starting in mid-January 2009.
However, the offer was withdrawn when she informed the Hulu Langat district education office that she was pregnant.
The landmark decision was later nominated for a Gavel award in Women's Link Worldwide, which works to ensure gender equality around the world.
http://www.thestar.com.my/News/Nation/2014/11/10/teacher-wins-rm300k-pregnant-no-job/
In a private school where I taught, a colleague came out of the principal's office weeping. Nobody asked why for fear of being seen speaking to her. It was that kind of a school, where fear reigned.
She sat down in her place at the teachers' room and wept silently. She was 3 tables away. I messaged her, "What happened with the Tigress?"
"Can you meet me after school at a nearby coffee shop to tell you?" she replied.
"Yes."
At the coffee shop, she explained that the Tigress had demanded to know why she was pregnant again. "You had your first child here, and now you want to have your second? Do you expect us to pay you during your confinement? How dare you? You don't have to come to work any more!"
No wonder she was so upset and scared. Teachers in private schools tend to have one-year contracts, and while a one-month's notice is in the contract, that principal had been known to have sacked someone in 24 hours, illegal though that was.
"Did she give you anything written?"
"No."
"Ignore her. In the meantime, let's visit the Industrial Relations office at the Labour Department."
And we did. The officer gave the same advice. As long as there was no written letter of dismissal, go to work as usual.
She went to work the next day. Nothing happened.
—
While South-east Asia's largest economy has been booming in the past decade, women are still paid less than men and tend to work in the informal sector.
Activists say there is neither enough awareness nor importance placed on raising women's issues in government.
However, they are hoping that the increase in female ministers means these issues will be more adequately addressed.
Jokowi praised for record number of women in Indonesian Cabinet http://goo.gl/Q9qwBK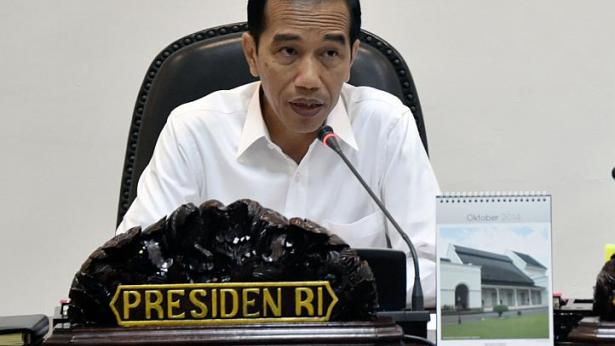 Whether by choice or accident, Indonesian President Joko Widodo's 34-strong Cabinet has a record number of eight women ministers, earning him praise for raising the profile of women as some hold important portfolios.
They comprise a mix of politicians and bureaucrats, and include surprise picks like high-school dropout turned successful owner of charter plane company Susi Pudjiastuti as maritime and fisheries minister and diplomat Retno Marsudi as the first female foreign minister.
"At least five female ministers are in key ministries and in a strategic position to reduce or even eliminate poverty to which women are vulnerable," said Ms Dian Kartikasari, secretary-general of the Coalition of Women, a women's advocacy group.
Immediate past president Susilo Bambang Yudhoyono had four women ministers in his first Cabinet and six in the second. These included highly respected women like his finance minister and now managing director of the World Bank Sri Mulyani Indrawati and first trade and then tourism and creative economy minister Mari Elka Pangestu.
http://www.straitstimes.com/news/asia/south-east-asia/story/jokowi-praised-record-number-women-cabinet-20141031
—
In November 2012 it emerged women were being electronically monitored with authorities using SMS to track them and inform their husbands of their whereabouts.
Saudi Arabian Women's Rights Conference with not a single female in sight http://www.huffingtonpost.co.uk/2013/06/28/saudi-arabian-womens-conference-picture_n_3515062.html … via @islamlie
An image of a conference in Saudi Arabia on the topic of "women in society" – with not a single female present – has gone viral.
The picture features row upon row of men in traditional headscarves and white thobes. A single Westerner in a flannel shirt is the only person breaking up an otherwise uniform sea of what appear to be Arab men.
We traced the picture back to Beladalorb.com, which says it was published in Saudi newspaper Okaz last year.
The conference was reportedly held at the University of Qassim and was apparently attended by representatives of 15 countries.
Much is being made of absurdity and hypocrisy of the image, but when you consider Saudi Arabia is a country where women are not permitted to drive, it seems less so.
Religious police in the Gulf Kingdom which is governed by Sharia Law only recently lifted a ban on females riding motorbikes and bicycles – as long as they wear the full-length veil and are accompanied by a male relative.
It is illegal for Saudi women to travel abroad without male accompaniment. They may only do so if their guardian agrees by signing a document know as a 'yellow sheet' at an airport or border crossing.
http://www.huffingtonpost.co.uk/2013/06/28/saudi-arabian-womens-conference-picture_n_3515062.html
—
We are on! The @FatumasVoice & @MaraMentor_KE #NikoNaMentor chat is ongoing…ask questions and share your views.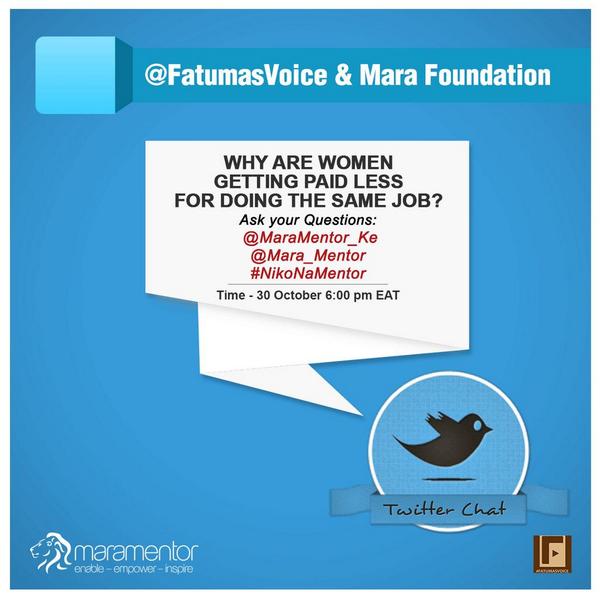 ————————————————————————————————————