..
From Wikipedia
Ty Bollinger (born 1968) is an American alternative medicine activist and author of several books. He has no medical training and has a history of disseminating misinformation about cancer treatments, anti-vaccine conspiracies, misinformation about COVID-19, promoting ineffective or unproven cures, and conspiracy theories on social media platforms. With his wife Charlene, he runs the website The Truth About Cancer and its associated social media accounts. [1]
.
Anti-vaccination, COVID-19 and Stop the Steal
Bollinger also branched out into anti-vaccination, selling a new video series, The Truth about Vaccines from their website, with a supporting Facebook group.[22][4] The videos feature interviews and commentary by several leaders of the American anti-vaccination movement, such as Children's Health Defense's Robert F. Kennedy Jr., Sherri Tenpenny, Andrew Wakefield, Barbara Loe Fisher, Del Bigtree, Sayer Ji, Joseph Mercola, and Rashid Buttar.[18]
In 2020, the Bollingers' social media accounts had a combined reach of 3.5 million followers.[22] In addition to promoting their merchandise and theories about cancer, they have been using their social media presence to promote misinformation about vaccines, including anti-government conspiracy theories common to the anti-vaccination movement.[22] The newsletter they distribute to their paying customers promotes several of the major players in the anti-vaccination movement.[22]
The Bollingers' company, TTAC Publishing, received two COVID-19 rescue loans from the federal government: in May 2020, when they stated they had 16 employees, and in February 2021 when they listed 27 employees.[4]
In May 2021, YouTube suspended the Bollingers' Truth About Vaccines channel, as part of the platform's efforts to reduce the spread of COVID-19 misinformation. The channel boasted some 75,000 subscribers, with one video featuring Kennedy getting more than a million views. Their channel The Truth About Cancer was not impacted by the ban.[24]
Bollinger frequently repeats claims from anti-vaccination activists.[2][9] A study by NewsGuard ranks the Bollingers' Facebook page as one of the largest superspreaders of COVID-19 misinformation as of April 2020. The study found the page repeated many of the common COVID-19 false claims, including that the pandemic was planned, that the virus was built in a laboratory, and that COVID-19 is transmitted by 5G wireless technology. All of these claims have been debunked by public health units and independent medical researchers.[10][25] Another analysis of Twitter and Facebook anti-vaccine content, in March 2021, found the Bollingers' to be one of 12 individual and organization accounts producing up to 65% of all anti-vaccine content on the platforms.[1]
Bollinger spoke at a "Stop the Steal" rally in Nashville on November 14, 2020, repeating accusations of election fraud.[26] Such allegations of fraud were rejected by the courts due to lack of evidence,[27] the suits being frequently characterized as being frivolous and without merit.[28][29][30] He also spoke at a protest staged by pastor Greg Locke on November 23, 2020, against new restrictions imposed in Nashville to limit the spread of COVID-19. Bollinger encouraged protestors to ignore the measures put in place by Mayor John Cooper, telling them: "These codes are not laws, so they are not enforceable."[31]
The couple played a significant role in organizing the pro-Trump demonstrations that culminated in a riot at the United States Capitol on January 6, 2021.[32] They coordinated with leaders of the Stop the Steal movement to bring their supporters to the demonstrations. They introduced speakers to their crowd of supporters and according to Darlene, Ty joined the demonstration outside the Capitol; both afterward condemned the violence that took place at the event.[4][10][33] The Bollingers have been using QAnon hashtags in 2020 and promoted some of the movement's common conspiracy theories.[22]
https://en.wikipedia.org/wiki/Ty_Bollinger
..
U.S.News
Inside One Network Cashing in on Vaccine Disinformation
By Associated Press|May 13, 2021, at 6:05 p.m.
By MICHELLE R. SMITH and JOHNATAN REISS, Associated Press
Ty and Charlene Bollinger are part of an ecosystem of for-profit companies, nonprofit groups, YouTube channels and other social media accounts that stoke fear and distrust of COVID-19 vaccines, resorting to what medical experts say is often misleading and false information.
.
The Bollingers are part of an ecosystem of for-profit companies, nonprofit groups, YouTube channels and other social media accounts that stoke fear and distrust of COVID-19 vaccines, resorting to what medical experts say is often misleading and false information.
.
An investigation by The Associated Press has found that the couple work closely with others prominent in the anti-vaccine movement — including Robert F. Kennedy Jr. and his Children's Health Defense — to drive sales through affiliate marketing relationships.
According to the Bollingers, there is big money involved. They have said that they have sold tens of millions of dollars of products through various ventures and paid out $12 million to affiliates. Tens of thousands of people ponied up cash for an earlier version of their vaccine video series, they said.
"This is a disinformation industry," said Dorit Reiss, a professor at the University of California Hastings College of the Law, who specializes in vaccine policy. Reiss said that unlike other multi-level marketing businesses, in which products are sold through low-level sub-sellers, the anti-vaccination industry is sustained by grassroots activists.
"They have many, many passionate believers that serve as sales people of the misinformation on the ground," she said. "For the top, it's a product. For the people below, they passionately believe it. They're very sincere. And it comes across."
The Bollingers and others were already in the business of selling vaccine disinformation before the coronavirus began its inexorable march across the globe. But the pandemic presented the couple and others a huge opportunity to expand their reach.
The Bollingers aligned themselves with right-wing supporters of former President Donald Trump — establishing a Super PAC to push what they call "medical freedom," participating in the insurrection at the U.S. Capitol and promoting lies like the assertion that the election was stolen from Trump.
.
Ty Bollinger describes himself as a "medical researcher" on bios posted on his website and in at least one book. He holds degrees in accounting and taxation from Baylor, but the AP could find no indication that he has any scientific or medical training, and he declined to answer questions about his credentials.
In 2017, in what Ty Bollinger has called a "natural progression," the business expanded its work into vaccines. The couple styled themselves as "vaccine safety advocates," while they simultaneously minimized the threat of diseases such as measles. They also published articles questioning whether life-saving vaccines work and claimed unvaccinated children are healthier. Decades of research has shown that the opposite is true.
When coronavirus hit, the business pivoted again, producing and marketing false or baseless information about COVID-19.
The Tennessee couple has been promoting "The Truth About Vaccines 2020" at least since April 2020, and updated it in the fall. Their false and unsubstantiated claims about the virus and its vaccines run the gamut, from assertions that COVID cases are overreported and adverse reactions to vaccines are underreported, to theories about 5G wireless signals being linked to the virus, all ideas that medical experts said are flat-out wrong.
Among the materials they have produced is a 78-page "Coronavirus Field Guide" offering unsubstantiated claims that COVID-19 is "man-made," when there's no data to support that. In addition to books and DVDs, some of which cost hundreds of dollars, they sell an "Insiders Legacy Membership" that costs $5 per month, or $47 per year, for a "premium monthly newsletter."
.
The Bollingers show the convergence of "right-wing world with anti-vaccine and other sorts of anti-COVID, COVID conspiracy theory, anti-public health, health freedom all in one," said Richard Carpiano, a professor of public policy and sociology at University of California, Riverside, who studies vaccine disinformation campaigns.
"At the end of the day, you have these activists trying to win over followers," he said. "For them, it's money-making."
___
Associated Press investigative researcher Randy Herschaft and AP medical writer Mike Stobbe contributed to this report.
https://www.usnews.com/news/politics/articles/2021-05-13/inside-one-network-cashing-in-on-vaccine-disinformation
..
Health Feedback
Reviews of articles by: Ty and Charlene Bollinger
CLAIM REVIEWS
No, Bill Gates is not funding COVID-19 vaccines as a way to conduct global surveillance or to depopulate the world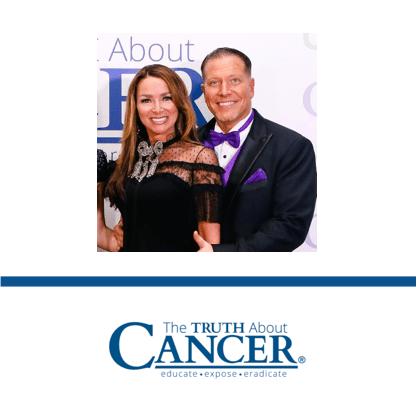 CLAIM Bill Gates, founder of harmful vaccination campaigns in developing countries, now plans to use COVID-19 vaccines to surveil the population
SOURCE: Ty and Charlene Bollinger, The Truth About Cancer, 13 Jun 2020  
DETAILS
Unsupported: The Bill and Melinda Gates Foundation is a founding member of the Digital Identity Alliance, which seeks to provide secure and private digital identification to citizens of the world to provide better access to services. The program does not include any tracking system, nor is it related to the vaccination programs funded by the Foundation.
Inaccurate: The vaccination campaigns funded by Gates in Africa and India were safe. The severe events and deaths reported in the article are either false or were due to causes unrelated to the vaccines. KEY TAKE AWAY
The Bill and Melinda Gates Foundation has committed millions to the improvement of health outcomes in developing countries through vaccination campaigns, becoming a prominent target of the anti-vaccine groups. During the last decade, the foundation has also been involved in the development of health-related technology which, along with its active support of the research of COVID-19 treatments and vaccines during the outbreak, has led to the growth of conspiracy theories worldwide. The claim that Gates wants to use COVID-19 vaccines to track the population is unsupported. The vaccines used in the initiatives funded by the Gates Foundation in Africa and Asia are approved and safe.

For more:

https://healthfeedback.org/claimreview/no-bill-gates-is-not-funding-covid-19-vaccines-as-a-way-to-conduct-global-surveillance-or-to-depopulate-the-world/
..
.

..