..
The Gateway Pundit
Website
thegatewaypundit.comThe Gateway Pundit is an American far-right fake news website. The website is known for publishing falsehoods, hoaxes, and conspiracy theories. Founded by Jim Hoft in 2004, The Gateway Pundit expanded from a one-person enterprise into a multi-employee operation that is supported primarily by advertising revenue. WikipediaOwner: Jim Hoft
History
The Gateway Pundit was founded prior to the 2004 United States presidential election,[35] according to its founder, Jim Hoft, to "speak the truth" and to "expose the wickedness of the left."[36] In 2016, it provided favorable coverage of Donald Trump's presidential campaign and, after Trump's election, was granted press credentials by the White House.[37]
The website's name makes reference to the Gateway Arch in the city of St. Louis, Missouri, where Hoft resides as of February 2018.[38] He operates the site from Ellisville, a western suburb.[39]
White House press credentials
In February 2017, founder Jim Hoft and The Gateway Pundit's Lucian Wintrich, a 28-year-old writer and artist, were granted White House press credentials by the Trump administration. Wintrich has collaborated with Milo Yiannopoulos, the former editor at Breitbart News.[37][40]
As official correspondents, Hoft and Wintrich were able to attend all press briefings and address their questions to the White House press secretary. In an interview, Wintrich said they would: "be reporting far more fairly than a lot of the very left-wing outlets that are currently occupying the briefing room. We will be doing a little trolling of the media in general here".[37] According to Wintrich, The Gateway Pundit's mission in the White House was "to help drain the press swamp" by covering the press corps' "very leftist and biased reporting,"[30] and to alleviate what he saw as bias among reporters in the White House press corps.[40]
On August 14, 2020, after President Trump called on invited Gateway Pundit reporter Alicia Powe for a question at his televised White House press briefing, the White House Correspondents' Association president told the Washington Examiner that including Powe as a guest was an "outrageous" violation of the group's social distancing guidelines during the COVID-19 pandemic.[41][42]
False stories and conspiracy theories
The Gateway Pundit is known as a source of viral falsehoods and hoaxes.[15][25][43] It has been described by the Harvard Journal of Law & Technology as one of the websites that "primarily propagate fake news",[17] by Newsweek as a fake news website,[44] and by CNN as a website "prone to peddling conspiracy theories".[45] In August 2019, journalism professors Erik P. Bucy and John E. Newhagen observed that "The most aggressive fake news sites and associated YouTube channels, such as InfoWars, The Gateway Pundit, and The Daily Stormer, are routinely sued by victims of these published reports for libel and defamation."[16] As a result of a number of lawsuits against The Gateway Pundit over its false stories, it was reported in March 2018 that Jim Hoft had told his writers to be more careful: "I don't want any more lawsuits so we have to be really careful with what we put up."[46] Hoft stated that he believes the lawsuits "are part of a multi-pronged effort to attack media outlets on the right."[46]
In November 2019, The Gateway Pundit was deprecated by the Wikipedia community as an untrustworthy source of information.[47]
In July 2021, a spokesperson for Google said that the company had demonetized the site's homepage and some of its articles, stating: "We have strict publisher policies that prohibit content promoting anti-vaccine theories, COVID-19 misinformation, and false claims about the 2020 U.S. Presidential election – and our enforcement can be as targeted as demonetizing a specific page. We already actioned the majority of pages shared from this report back in 2020 or early 2021 and similarly stopped serving ads on the site's homepage last year. We will continue to take appropriate action if new content is uploaded that violates our policies."[48]
..
Forbes
Editors' Pick|Sep 10, 2021,12:23pm EDT
Google Cuts Off Ad Money To 'Gateway Pundit,' A Haven For Vaccine And Election Misinformation
Abram BrownForbes StaffSocial Media
Google has finally pulled the plug on the ad dollars flowing to the Gateway Pundit, a leading source of false information about covid-19, vaccines and the 2020 presidential election.
Google's decision to demonitize Gateway Pundit likely represents a major blow to the site. An analysis by the Center for Countering Digital Hate had previously estimated that Gateway Pundit had earned over a million dollars using Google's AdSense from November 2020 through last June. Destinations like Gateway Pundit struggle to bring in traditional advertising because of their controversial content, and its status within Google's Adsense seemed unusual given what it published on its site. AdSense is a program through which independent publishers like Gateway Pundit tap into a network of online ads compiled by Google, displaying them on their sites and sharing the revenue with Google. It'll likely be difficult for Gateway Pundit to replace the loss of AdSense.
"We gave the Gateway Pundit ample notice to address persistent policy violations before we took action," a Google spokesman says. "We will not serve Google ads on the site until they can comply with our guidelines."
Gateway Pundit's place online—and its ability to earn money through mainstream, reputable sources like Google AdSense—highlighted how widespread misinformation on the web has gotten, spreading far beyond darkened corners and private groups on social media. It can just as easily exist out in the open, sucking up advertising dollars from companies like Patagonia, Canon cameras and Columbia University through Gooogle AdSense. (An important note: Those businesses didn't deliberately choose to place their marketing material on Gateway Pundit. Those advertisers pay to place their ads in AdSense, but it's up to AdSense's software then to determine where they'll go.)
I'm a senior editor at Forbes, where I cover social media, creators and internet culture. In the past, I've edited across Forbes magazine and Forbes.com.
https://www.forbes.com/sites/abrambrown/2021/09/10/google-cuts-off-ad-money-to-gateway-pundit-a-haven-for-vaccine-and-election-misinformation/?sh=23c7dde47d8c
..
..
The Gateway Pundit stated on August 29, 2021 in an Instagram post: "New Israeli study finds fully vaccinated people are at 'greater risk of hospitalization' and 13 times more likely to catch COVID-19 than those who have recovered and have natural immunity."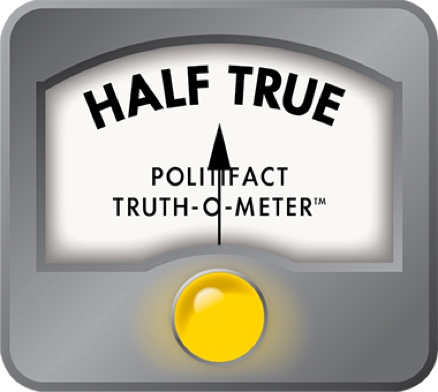 By Tom Kertscher • September 1, 2021
Immunity gained from COVID-19 infection ignores the risks of getting the disease
If Your Time is short
A study done in Israel that is not yet peer reviewed found that people who had been infected with COVID-19 had greater protection than vaccinated people against becoming reinfected with the virus' delta variant.
The claim suggests that people are better off going unvaccinated. But peer reviewed studies repeatedly have found that vaccinated people are more likely to avoid hospitalization or death if they become infected.
See the sources for this fact-check
.

The headline accurately reflects some of the study's findings but ignores the study's limitations, including that only one vaccine was tested, and that other studies have found that COVID-19 poses much greater danger to people who have not been vaccinated.
Without that context, the headline leaves the impression that it's safer to get COVID-19 and hope to recover than to try to avoid it by getting vaccinated. That's not true.
The study
The study is what is known as a preprint, meaning it has not yet been vetted by experts. It was posted Aug. 25 on medRxiv.com, which added this note: "This article is a preprint and has not been peer-reviewed. It reports new medical research that has yet to be evaluated and so should not be used to guide clinical practice."
The study was led by researchers at the Maccabi Research & Innovation Center at Maccabi Healthcare Services in Tel Aviv. They reviewed the records of patients in the Maccabi health system — 674,000 patients who were fully vaccinated and 105,000 who had been infected. Among the 105,000 who had been infected, 63,000 were unvaccinated and 42,000 had received one Pfizer dose three months after recovery.
The researchers said the study is "the largest real-world observational study comparing natural immunity" gained from infection by the coronavirus, with immunity provided by the Pfizer-BioNTech vaccine. They looked at patient records from June through August 2021, when the delta variant was dominant in Israel.
They found:
People who received both doses of the Pfizer vaccine in January or February 2021 were 13 times more likely to get a breakthrough infection with the delta variant than unvaccinated people who had COVID-19 during the same period were to be reinfected. 
Over a longer period of time — with infection occurring anytime from March 2020 to February 2021, when different variants were dominant in Israel — fully vaccinated people in the study were six times more likely to become infected and seven times more likely to experience "symptomatic disease" than unvaccinated people in the study.
The study "demonstrated that natural immunity affords longer lasting and stronger protection against infection, symptomatic disease and hospitalization due to the delta variant," compared with the Pfizer two-dose vaccine-induced immunity, although previously infected people gained additional protection with a single dose of the vaccine.
Caution in interpreting the findings
The study has been well received by some experts as an indicator of the strength of natural immunity. But it has limitations, including the fact that it was done through record reviews, which are limited by biases in health care seeking behavior — such as testing, mask wearing and social distancing — that may differ among the groups compared, said Dr. Matthew Laurens of the Center for Vaccine Development and Global Health at the University of Maryland.
.

"The suggestion that you might be better off getting infected versus vaccinated does not take into account the inherent risks associated with COVID-19 infection, including death," Laurens said. "Vaccination is the best prevention. This has been clearly shown in multiple prospective, randomized, double-blinded clinical trials, which are the very highest quality for clinical studies."
Experts told the journal Science that seeking immunity through deliberate infection would put unvaccinated people at significant risk of severe disease and death, or the lingering, significant symptoms of what has been dubbed Long COVID.
The Maccabi study shows the benefits of natural immunity, said University of Washington immunologist Marion Pepper, but "doesn't take into account what this virus does to the body to get to that point."
Our ruling
A headline widely shared on social media stated: "New Israeli study finds fully vaccinated people are at 'greater risk of hospitalization' and 13 times more likely to catch COVID-19 than those who have recovered and have natural immunity."
The study, which has not been peer reviewed, found that people who had been infected with COVID-19 had greater protection against becoming reinfected with the virus' delta variant than vaccinated people had against infection.
But the headline's suggestion that people are better off going unvaccinated ignores the fact that peer-reviewed studies repeatedly have found that vaccinated people are more likely to avoid hospitalization or death if they become infected.
The statement is partially accurate but leaves out important details. We rate it Half True.
https://www.politifact.com/factchecks/2021/sep/01/gateway-pundit/immunity-gained-covid-19-infection-ignores-risks-g/
..
The Gateway Pundit stated on March 29, 2021 in a Facebook post: "Per the CDC, there are nearly twice as many vaccine-related deaths so far in 2021 (1,755) than all the vaccine deaths this past decade (994).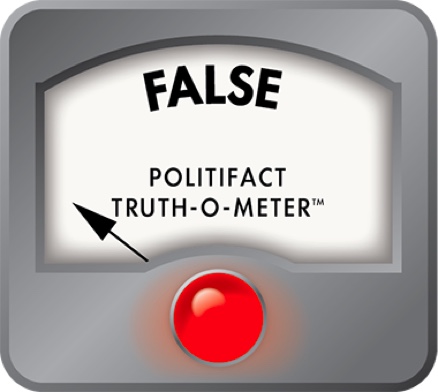 No, reports to the CDC's vaccine early warning system are not 'vaccine deaths'
If Your Time is short
The federal Centers for Disease Control Prevention and the Food and Drug Administration maintain a Vaccine Adverse Events Reporting System (VAERS).
Anyone can report "adverse events" to a vaccine — as in possible side effects — to VAERS. The reports are not verified and do not indicate whether an adverse event is linked to or caused by a vaccine.
Regarding COVID-19, vaccines have been administered to millions of people across Europe and the United States. There hasn't been any definitive proof that a COVID-19 vaccination led to someone's death.
See the sources for this fact-check
.
These are not counts of "vaccine deaths" — they are unverified reports of deaths that occur after a vaccination. There is no evidence that COVID-19 vaccines have caused any deaths. And there have not been more vaccine-related deaths in 2021 than in the previous decade.
Claim manipulates unvetted data
The headline cites figures from the Vaccine Adverse Events Reporting System, which is maintained by the CDC and the U.S. Food and Drug Administration. The agencies warn that reports of adverse events — in other words, possible side effects — made to the VAERS database do not indicate whether an adverse event is linked to or caused by a vaccine; the reports, which can be made by anyone and are not verified, are intended as an early warning system to detect possible safety problems.
As Dr. Paul Offit, director of the Vaccine Education Center and a physician in the infectious-disease division at Children's Hospital of Philadelphia, told PolitiFact: "The VAERS system is very noisy, so it's hard to compare." Offit said the system identifies "a lot of temporal associations that are not necessarily causal."
Moreover, the database does not compare death rates associated with vaccinations to see whether they are higher or lower than death rates among people who were not vaccinated, said Dr. Walter Orenstein, associate director of the Emory Vaccine Center at Emory University.
https://www.politifact.com/factchecks/2021/apr/06/gateway-pundit/no-reports-cdcs-vaccine-early-warning-system-are-n/
..