..
Fake:
..
..
mothership
Valentine's Day ad about introducing mistress to wife not by Singapore Casket
Still funny.
Mandy How |

February 11, 2018, 07:17 PM
You might have seen this advertisement, supposedly by Singapore Casket, on your Facebook feed for the upcoming Valentine's Day: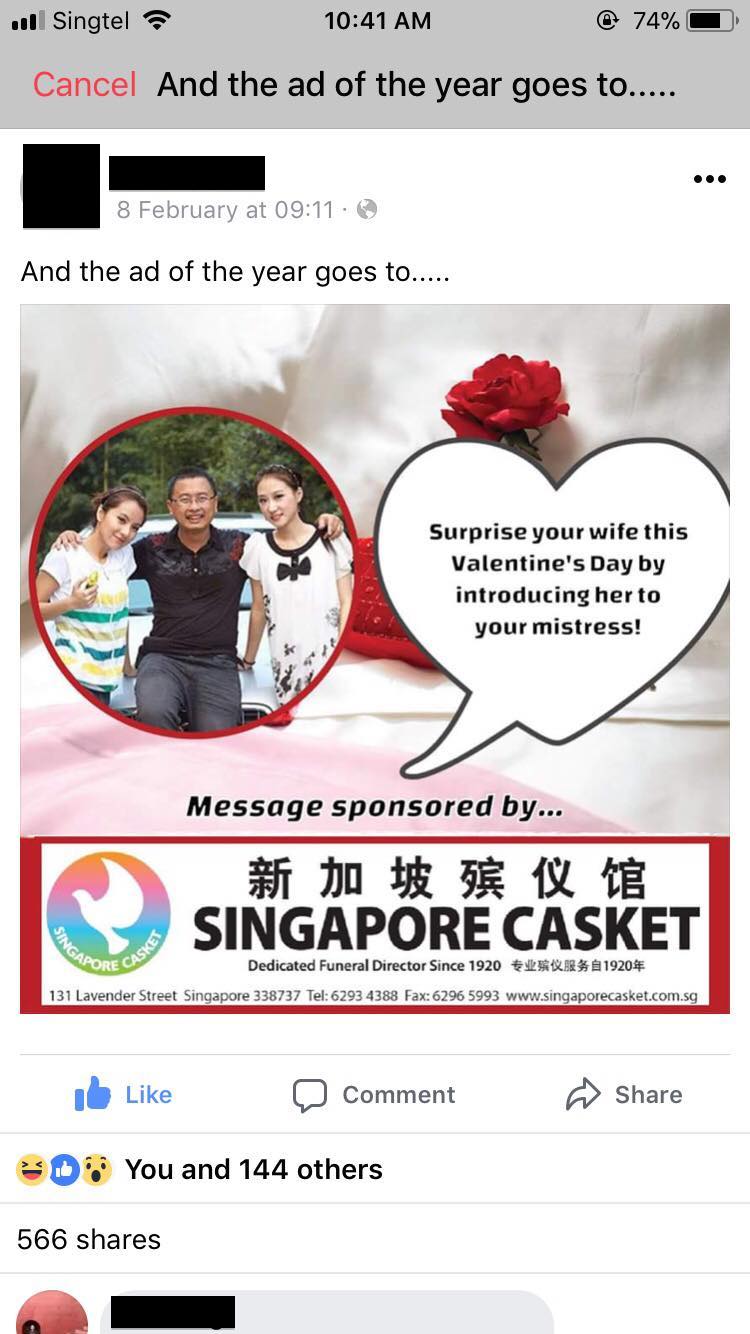 The message, which was targeted at the married male population, asked them to introduce their mistresses to their wives on the special occasion as a "surprise".
We're not actually sure who would die first — the wife from anger/shock, or the man from his wife.
But in either case, Singapore Casket's services will be needed.
[related_story]
Clarification from Singapore Casket
However, Singapore Casket has clarified that the advertisement was not put out by them:[related_story]
In case you can't see it:

The prank advertisement even caught the attention of the Chinese media, who similarly reported that the message was not by Singapore Casket.
According to the report, most of the audience laughed it off, but some took it seriously and felt that such an advertisement might put people off.
Ah well. Still funny though.
https://mothership.sg/2018/02/spore-casket-valentines-day-ad/
..