..
The Lincoln Project was formed in late 2019 by a group of prominent Republican consultants and strategists united against Donald Trump.
..
..
By Jennifer Van Laar | Feb 12, 2021 7:30 PM ET
The house of cards is crashing down, it seems, at the Lincoln Project. One week after co-founder Jennifer Horn resigned, two more high-profile resignations have taken place: co-founder Steve Schmidt and Kurt Bardella. Unpaid advisor "Expert" Tom Nichols also announced his resignation Friday.
Axios first reported that Schmidt announced his resignation during an all-hands call Friday evening.
.
hen, because it seems Schmidt cannot leave anything left unsaid, he posted a long resignation letter on Twitter. In the letter he described sexual abuse he suffered as a boy at Boy Scout camp and says that he would have never covered up John Weaver's abuse because of those experiences. Being a victim of sexual abuse is no laughing matter, and there's no reason to doubt that Schmidt isn't telling the truth about his experience. However, there are multiple accounts published this week in which Lincoln Project employees and insiders have told reporters that Schmidt knew.
https://redstate.com/jenvanlaar/2021/02/12/whos-left-at-lincoln-project-steve-schmidt-resigns-after-reports-he-bought-a-2-9-million-utah-mansion-n326188
..
..
Charges of sexual harassment, questionable finances plague anti-Trump GOP group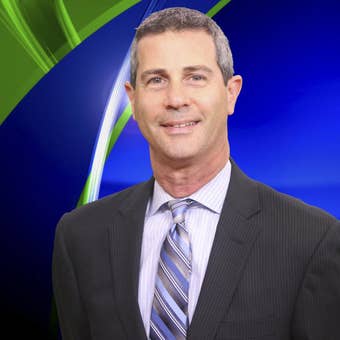 By Paul Steinhauser | Fox News
Reeling from multiple controversies, the anti-Trump GOP political action committee the Lincoln Project is facing questions about its future in politics.
The Lincoln Project, which was formed in late 2019 by a group of prominent Republican consultants and strategists united against Donald Trump , quickly grabbed national attention and became a fundraising juggernaut thanks to viral videos and ads that blasted Trump as well as top congressional allies of the then-president.
But the group is now under fire over a couple of controversies surrounding allegations that a now-departed co-founder of the group, John Weaver, sexually harassed young men.
A longtime Democratic consultant and veteran of presidential campaigns, while praising the Lincoln Project's attacks on Trump, also questioned the group's future.
"Democrats marveled at the no-holds-bar fighting approach that the Lincoln Project took against Trump. The attacks waged on Trump by them were far better than anything Democrats have ever done," said the consultant, who asked to remain anonymous to speak more freely.
"Now they've turned it on each other. And it won't end well for any of them," the consultant predicted. "There will always be a need for the approach the Lincoln Project took in the race against Trump, but there may not be a need for them to do it."
Another veteran Democratic strategist who's also worked on presidential campaigns noted that the Lincoln Project's "fundraising among Democrats could dry up, and there's definitely plenty of other places where that money could be used. Democrats might take a look at other options when it comes to where their contributions go."
The Lincoln Project has raised roughly $90 million since its launch, but has spent only a third of that money on TV and digital ads. The remaining money was spent on related expenditures, such as production and overhead costs , as well as fees paid to consulting firms controlled by members of the Lincoln Project. And that's raised questions about the group's finances.
https://www.foxnews.com/politics/lincoln-project-political-future-wounded-controversies
..
Tom Nichols, a 'Never Trump' foreign policy expert, said he's leaving his role as an unpaid adviser
A growing exodus of leading advisers from the "Never Trump" Lincoln Project group continued Friday as the PAC struggles with allegations that one of its co-founders sexually harassed young men.
Late Friday, Axios reported that Lincoln Project co-founder Steve Schmidt is resigning from the group's board.
Tom Nichols, a "Never-Trump Conservative" foreign policy expert, announced that he's leaving his role as an unpaid adviser.
"I've always been transparent about all my affiliations, as I am now: I told TLP leadership yesterday that I'm stepping down as an unpaid adviser as they sort this out and decide their future direction and organization," Nichols tweeted Friday.
.
He made the announcement in response to a New York Times report that six former Lincoln Project employees were asking to be released from their nondisclosure agreements in order to discuss the allegations against John Weaver, who has been accused of sexually harassing young men through text messages and phone calls.
Headed for the door as well is Nayyera Haq, who was hosting the online show "The Lincoln Report."
https://www.foxnews.com/politics/tom-nichols-exits-lincoln-project
..
..