..
..
"Mula-Mula Saya Buat Sikit, Lepas Tu Kena Tambah 5 Kali Ganda Lagi" – Neelofa Tak Sangka Susu Pisang Dapat Permintaan Tinggi
28 November 2019. 6:42 PM
Hiburan AddThis Sharing ButtonsShare to Facebook1.8KShare to WhatsAppShare to TwitterShare to Email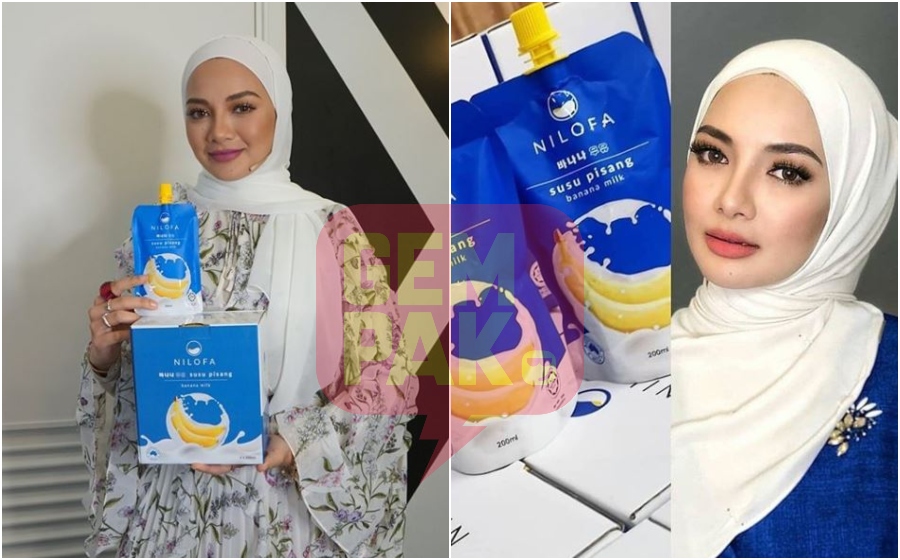 Pelakon, pengacara dan usahawan berjaya Neelofa memberitahu sudah lama mengimpikan untuk menceburi industri Makanan dan Minuman (Food & Beverages – F&B) mengikut jejak langkah bapanya.

"Dah lama saya nak ceburi bidang F&B dan akhirnya dapat juga. Saya terinspirasi dengan perniagaan F&B bapa saya yang mengusahakan Village Park.

"Pada mulanya saya ingat nak buka francais Village Park sahaja, menyambung legasi tersebut tetapi ayah saya kata belum tiba masa kerana jadual saya yang padat.

"Jadi bila saya ada kesempatan untuk memulakan perniagaan dalam bidang ini, saya fikir apa kata saya mengeluarkan produk yang menjadi keperluan setiap hari," katanya kepada Gempak.
Neelofa berkata dia tidak menyangka susu berperisa pisang, Nilofa Banana Milk mendapat sambutan hangat dan diterima ramai.

"Selama ini saya hanya fokus kepada bidang fesyen, dan saya teruja dengan penerimaan orang ramai. Tambah-tambah lagi ini percubaan pertama dalam industri F&B.

"Ramai yang tanya kenapa saya pilih susu pisang…Saya buat sebab banyak permintaan di sini, tambah-tambah lagi yang ada pengaruh korea termasuklah makanan mereka.
"Kalau yang dah pernah pergi Korea, pasti tahu mengenai susu pisang mereka yang sangat-sangat popular dan digemari dan kemudiannya diimport masuk ke sini (Malaysia).

"Melihat kepada perkara tersebut, saya fikir mengapa tidak kita cuba keluarkan susu pisang di negara sendiri untuk kita eksport ke luar negara," katanya.

Tambah Neelofa lagi, sambutan awal terhadap produk terbarunya itu adalah di luar jangkaan sehingga terpaksa menambah lima kali ganda pengeluaran Nilofa Banana Milk.

"Terkejut sebab tak pernah buat, jadi bila buat tu saya buatlah sikit-sikit…Rupa-rupanya kena tambah lagi lima kali ganda daripada jumlah asal.

"Dalam erti kata lain, itulah jumlah maksimum yang boleh kami keluarkan dalam masa sebulan untuk tamping kita punya permintaan," katanya optimis.

Dalam pada itu Neelofa turut merancang untuk mengeluarkan susu berperisa lain, tetapi akan memberi fokus untuk perisa sedia ada buat masa sekarang.
http://www.gempak.com/artikel/29435/mula-mula-saya-buat-sikit-lepas-tu-kena-tambah-5-kali-ganda-lagi-neelofa-tak-sangka-susu-pisang-dapat-permintaan-tinggi