—
@PhilipGolingai @adellaaude looks like cartoon cat face ?
—
OVERLOOKING St John's Peak at the top of Mt Kinabalu,Negara Sabah

—
Star
22 June 2016
'Face' appearing atop Mt Kinabalu

A startling sight: A photo that has been going viral showing what looks like a face on the rock surface of St John's Peak on Mount Kinabalu.
KOTA KINABALU: A "face" appearing on the surface of St John's Peak on Mount Kinabalu has startled climbers and social media users.
…
Kinabalu Park manager Yassin Miki said the "face" was obvious in certain lighting conditions on the mountain.
"It has to be just after sunrise. The face would then become noticeable," he said yesterday.
Some people who have seen the formation said the "face" was complete with eyes, a nose and a mouth, he said.
Yassin said the formation was noticeable even before last year's earthquake at the mountain that triggered rock avalanches, killing 18 guides and climbers.
"It has been there for some time now," he added.
http://www.thestar.com.my/news/nation/2016/06/22/face-appearing-atop-mt-kinabalu/
—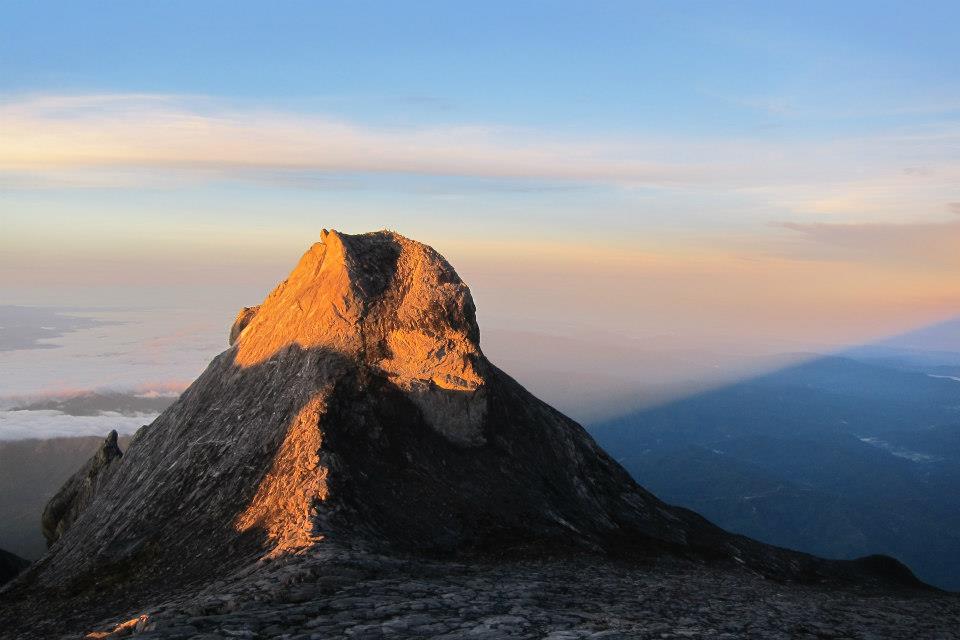 —
—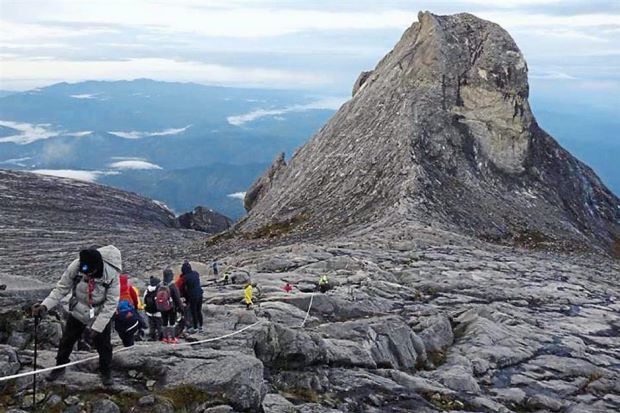 —
—