—
3 January 2016
The Man U manager should learn this English proverb. He finally wins a game and thinks Man U has turned the corner.
one swallow does not a summer make
One instance of an event (such as the arrival of a single bird) does not necessarily indicate a trend.
(https://en.wiktionary.org/wiki/one_swallow_does_not_a_summer_make)
BBC Sport
2 January 2016
Louis van Gaal: Man Utd win can be 'fantastic' start to 2016
Saturday's 2-1 win over Swansea could be a "fantastic starting point" for Manchester United to build on in 2016, according to manager Louis van Gaal.
United had not won in their previous eight matches, their worst run since January 1990, prompting speculation over the Dutchman's future.
Saturday's Premier League win takes United to two points off the top four.
"It's amazing that you can perform the game plan like we have done, in a risky style, under this pressure," he said.
"I hope this is a fantastic starting point for us," he added.
…
Van Gaal said that the victory – his side's first since winning away to Watford on 21 November – should bring perspective to his critics.
"We are still near the top of the league and the gap is less. So that's football," he added.
"A season takes eight months, or something like that, and not one month. We are sitting on the bench in a more relaxed way."
http://www.bbc.com/sport/0/football/35215445
—
1 January 2016
Ostriches and the Hokey Cokey: Football's alternative awards
With 2015 drawing to a close, BBC Sport asked for your ideas for our alternative end-of-year awards.
We picked our favourites – featuring ostriches, the Hokey Cokey and dodgy hamstrings – for you to enjoy.
Least likely to own an ostrich farm – Nigel Pearson
"I think you must be an ostrich. Is your head in the sand?"
Ah, Nigel Pearson. It feels like an age since Leicester City managers were under pressure and calling journalists ostriches.
…
Pearson had suggested that his players had faced plenty of criticism during the season. When asked by journalist Ian Baker to provide examples, Pearson went on to compare the reporter to an ostrich and labelled him "stupid". Pearson eventually drew a line in the, ahem, sand by apologising to Baker.
…
Michael Owen award for services to hamstring research – Daniel Sturridge
…
Team you would least like to be in charge of your washing – Norwich City
Leading washing powder companies probably won't be asking John Ruddy to lead one of their advertising campaigns. In their 18 Premier League matches this season, the Canaries have kept just two clean sheets and conceded 32 goals, which is an average of 1.68 goals per game.
…
Best Hokey Cokey Act – Fabian Delph
Remember when Fabian Delph was Aston Villa captain, and then he nearly went to Manchester City? And then he decided against it? And then he went anyway?
…
In the space of eight days, the 26-year-old had posed in a promotional photo for Villa's new shirt, gone for a medical at City, then had a change of heart, but then finally hopped aboard the Etihad Express for a tidy £8m.
Since then, plastic snake sales in the Aston area have gone through the roof thanks to angry Villa fans. Ouch.

…
Most considerate player – Mesut Ozil
Wouldn't Mesut Ozil be the perfect companion for a game of pass the parcel? Content to pass and receive all day long while others take the glory. When it comes to creating goals, the playmaker has it all wrapped up.
This season's statistics prove that the midfielder is a generous guy. He's made an unrivalled 16 assists and is likely to break Thierry Henry's Premier League assist record of 20.
The Germany international has already broken the Premier League record for the most consecutive assists in a season when he notched his sixth in a row, against Tottenham, in November.
http://www.bbc.com/sport/0/football/35189673
—
29 December 2015
…
Cech – I'm so proud to break the record
VIDEO: @PetrCech reacts to breaking David James' @premierleague clean-sheet record http://arsn.al/KXhr4B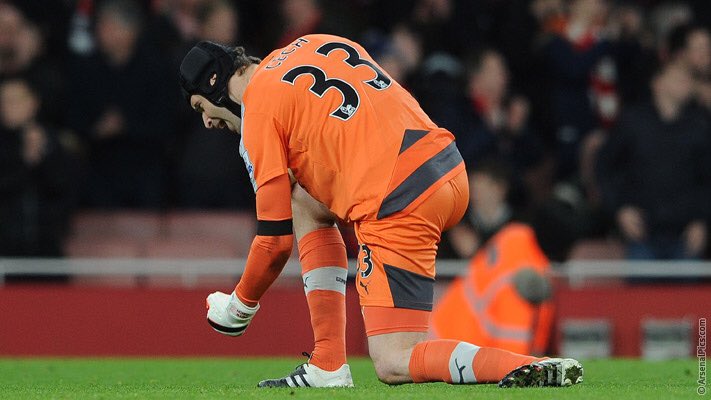 …
 By Lloyd WebbPetr Cech has revealed his pride at breaking the Premier League's clean-sheet record.The goalkeeper claimed his 170th shut-out in the 2-0 win against Bournemouth to move past David James' long-standing total.

Cech was delighted to reach the milestone, and says he was waiting for the final whistle to blow on Monday night.

"I must say at the end of the game I was proud," he told Arsenal Player. "It is not every day you break the record of the best league in the world. I was really pleased we won the game as well because after the game we had at Southampton we had to bounce back in style.

http://www.arsenal.com/news/news-archive/20151228/cech-i-m-so-proud-to-break-the-record
—
#Mourinho waits for United role, not keen to return to Madrid or become England manager http://bit.ly/1JcSb3D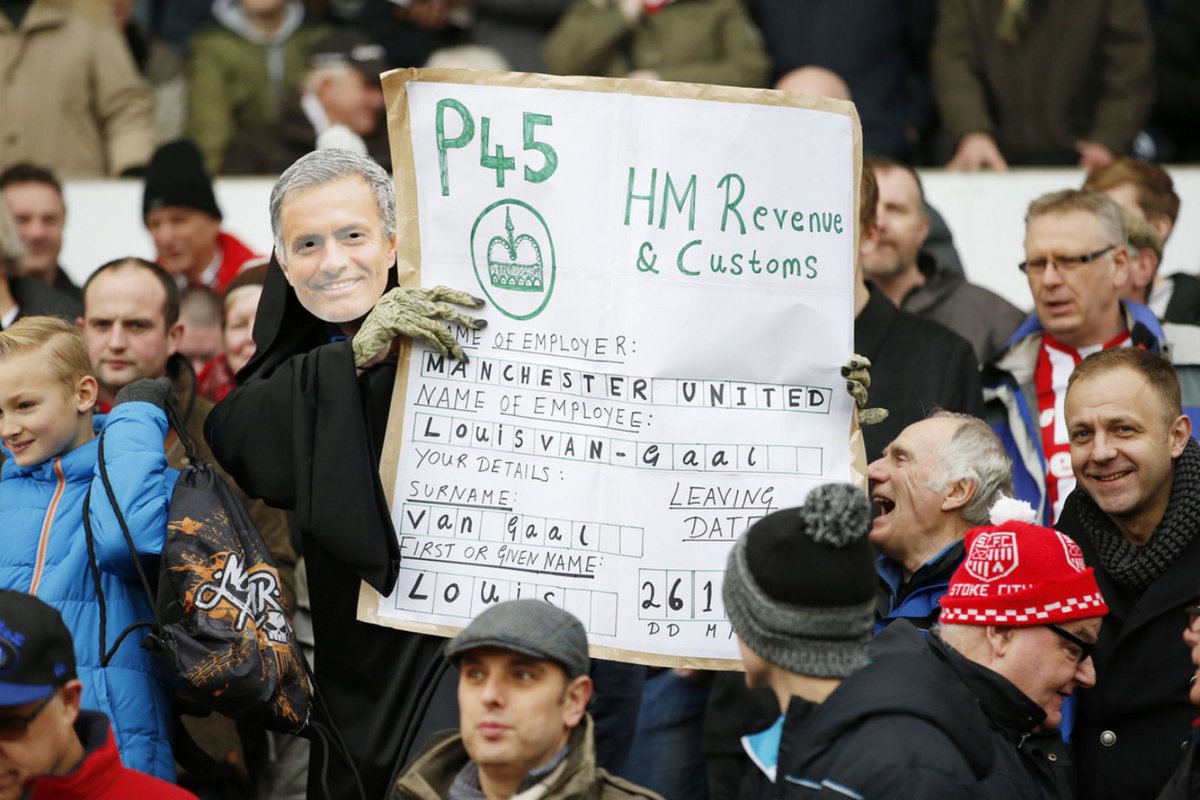 —
24 December 2015
…
After Louis van Gaal stormed out of the Man Utd press conference, the daggers are out…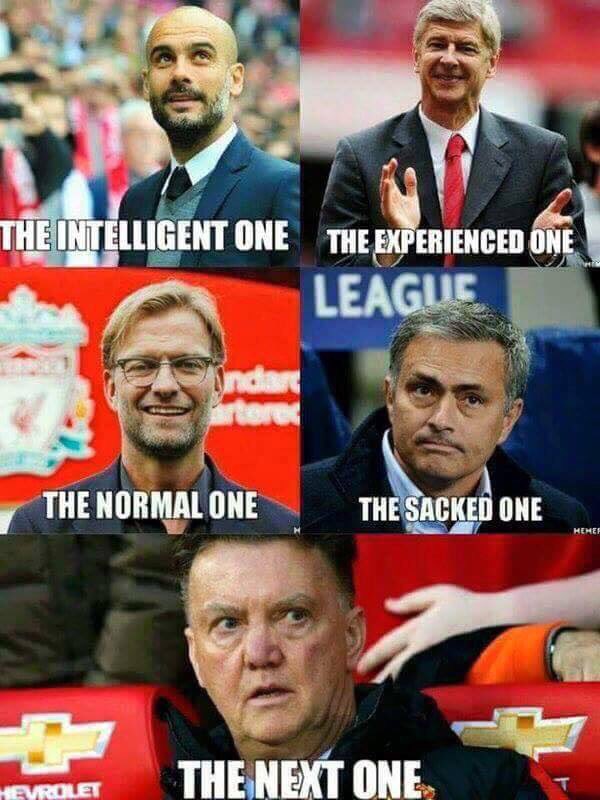 …
Jose Mourinho's last message…
—
Arsene Wenger on Mourinho's sack. Retweet if you recognize the sarcasm. Which of the sentences?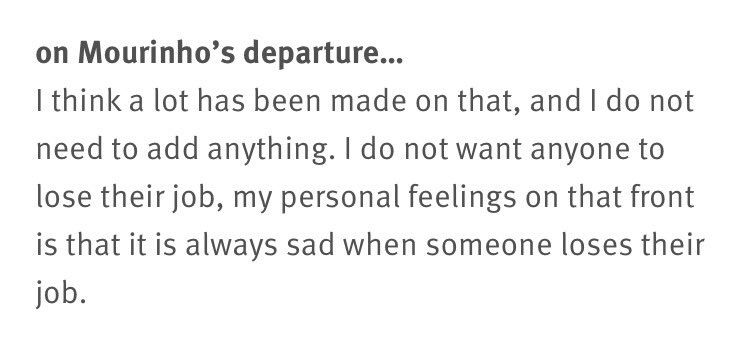 —
Charlie Nicholas: "Wenger won the battle with Mourinho by saying very, very little." #ManOfClass #Opposites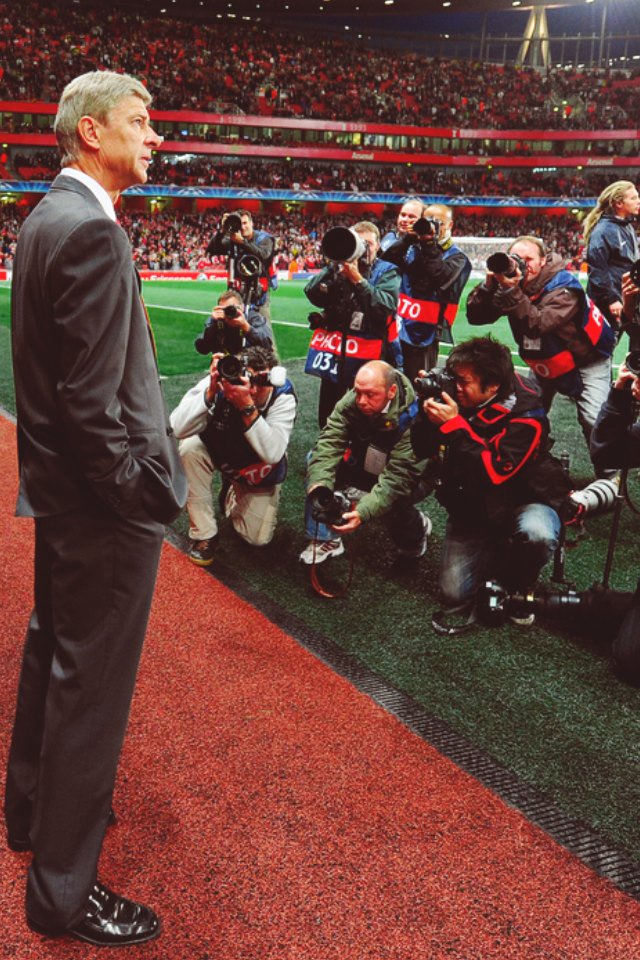 —
@NorthGooner Wenger must be LOVING Mourinho's meltdown. Who's serial loser now?! I'm United fan, but I'd love Arsenal to win, just for José!
—
All We Achieve no matter the Effort is by God's Mercy; Mourinho used to mock Wenger, 'serial loser', now who is? TableTurns @SuperSportBlitz
At the end only The gods can answer the question "who is a serial loser out of Jose and Wenger".
 —