—
—
Corruption, it is said, is as old as mankind. It preceded the oldest profession, prostitution.
—
Formula One: Todt says FIA faces no risk of corruption. We shall wait and see.
WILL PUAN SRI TODT HAVE TO EAT HIS OWN WORDS SOME DAY?
1,000,000 Chinese dont want MCA to represent the Chinese
—
YAHOO! SPORTS
Formula One: Spanish court launches corruption probe into Valencia GP
AFP News – Wed, Feb 4, 2015 1:08 AM SGT
A Spanish court said Tuesday it will open an investigation into alleged corruption in the awarding of contracts to hold Formula One races in the eastern region of Valencia.
Prosecutors suspect a former head of the regional government of Valencia, Francisco Camps; Dolores Johnson, a former regional tourism official; and ex-motorcycle racing champion Jorge Martinez Aspar, who headed a company, Valmor Sports, that staged the race, of embezzlement and abuse of power.
In a writ issued in December they asked Valencia's courts to investigate alleged irregularities, such as how Camps allowed Valmor Sports, a company with only a handful of employees and no experience in motorsport, to operate the multimillion-dollar event.
In a written ruling the Valencia Superior Court of Justice said it had accepted the prosecutors' complaint and would investigate the allegations.
https://sg.sports.yahoo.com/news/formula-one-spanish-court-launches-corruption-probe-valencia-170819539.html
—
Motor racing body FIA faces no risk of corruption, says president Jean Todt http://tdy.sg/1RTXa9L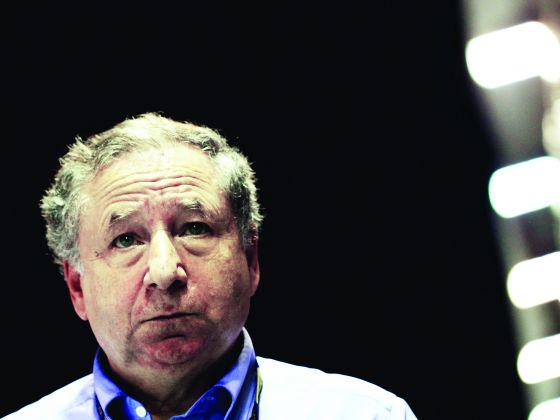 MOSCOW — The International Automobile Federation (FIA) is in no danger of suffering the sort of corruption scandal currently engulfing world football governing body FIFA, its president Jean Todt said yesterday (June 6).
The Paris-based FIA, comprised of 237 sporting and motoring organisations from 142 countries, is the governing body for Formula One and the World Rally Championship as well as other series.
"There is no way that the FIA could have the same problems with corruption that FIFA are experiencing," Frenchman Todt told Russia's Tass news agency on a visit to Moscow for the penultimate round of the Formula E electric series.
…
While FIFA collects billions of dollars in revenue, mostly from sponsorship and television rights for World Cups held every four years, the FIA has no single big cash-generating event.
Formula One generates annual revenues of more than US$1.5 billion (S$2.04 billion) from races around the world but the commercial rights belong to private equity firm CVC with Bernie Ecclestone running the business and doing the deals.
The revenues are distributed to teams and shareholders, while the FIA sanctions championships and charges fees for entry and for competitor licences.
Ecclestone, who is also a member of FIA's World Motor Sport Council, was involved in a high-profile bribery trial in Germany last year but that was settled with the 84-year-old Briton paying US$100 million to preserve his innocence.
The supremo had been accused of channelling cash to jailed BayernLB banker Gerhard Gribkowsky to smooth the sale of a major stake in Formula One to CVC. REUTERS
http://www.todayonline.com/sports/motor-racing/todt-says-fia-faces-no-risk-corruption
—
Formula One boss Ecclestone offers $100 million to end trial -court http://reut.rs/1onwm06  Corruption of the highest order!!
Reuters UK
—
Campaigners said allowing the defendant to use his wealth to stop a criminal prosecution was 'worrying'.
Mail On;line
Bernie Ecclestone pays £60million to get bribery charge dropped: F1 boss had faced 10 years in a German jail
Formula One boss Bernie Ecclestone was cleared of bribery charges yesterday after he paid a German criminal court £60million.
The case has caused anger in Germany where critics said Ecclestone – who was accused of paying a banker a £27million bribe – had been 'washed clean' thanks to his 'spectacular' payment.
Campaigners said allowing the defendant to use his wealth to stop a criminal prosecution was 'worrying'.
Deal on table: Formula One boss Bernie Ecclestone arrives with his wife Fabiana Flosi (seated left) for his trial in Munich, where prosecutors have offered to drop bribery charges against him in exchange for £60million
Munich District Court agreed to end the bribery trial yesterday when Judge Peter Noll announced that the offer was 'acceptable'. It is the largest sum of its kind ever paid to settle a court case in Germany.
The decision means Ecclestone, 83, leaves court a free man with no stain on his character. Had he been found guilty he could have faced up to ten years in jail.
Robin Hodess, of anti-corruption movement Transparency International, said: 'We need the law itself as a disincentive to bribery and corruption, and such settlements are a worrying trend, because we could see that more and more companies and individuals look for this way out.'
___________