—
—
The Chingay SG50 Night Fiesta
CLICK HERE FOR THE LIVESTREAMING:
https://chingay.org.sg/chingay2015/live-stream-countdown
—
Ahead of the show tonight – here's a peek at the #Chingay Parade from yesterday http://cna.asia/1GzT5S0 
…
Happy weekend from Singapore. Tonight, final show for Chingay Festival 2015. Its gonna be fun! #SG50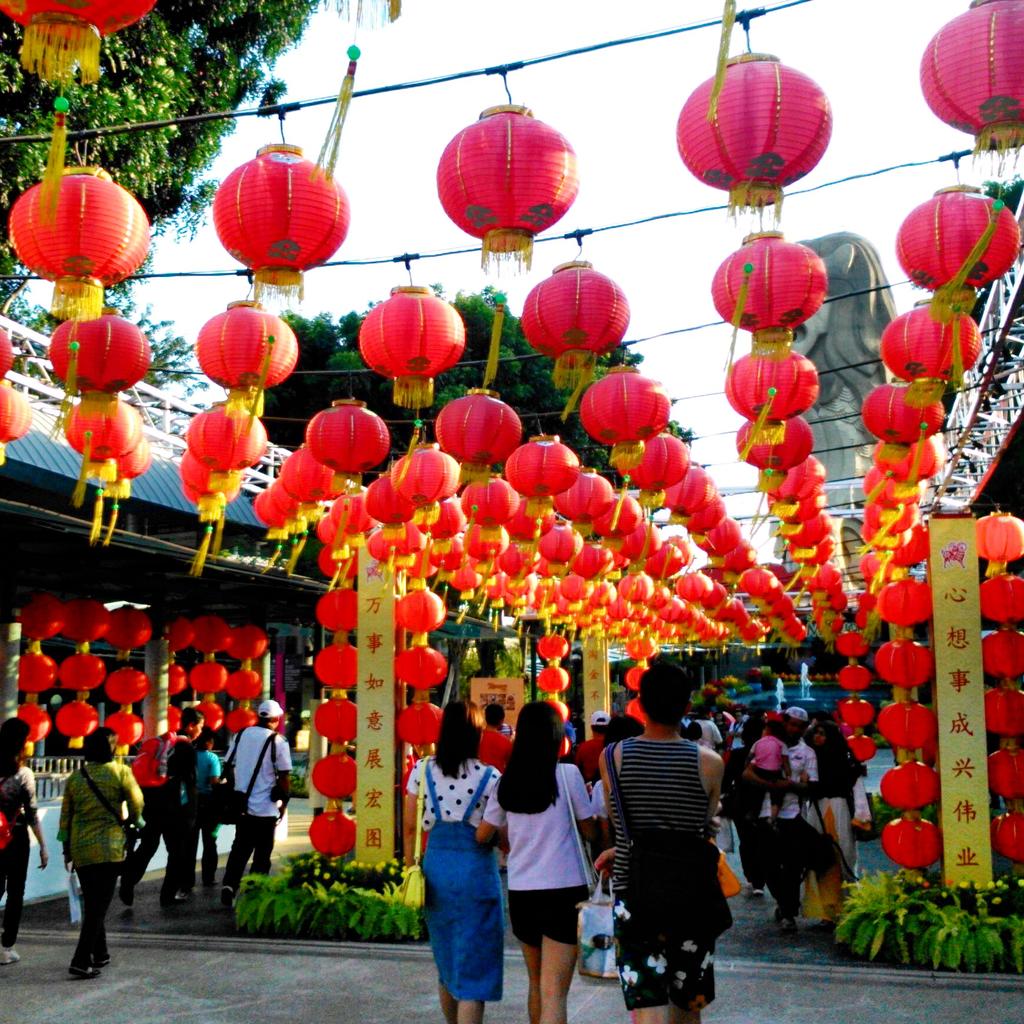 …
Street party at Orchard Road on 1 March with first ever #Chingay Parade #SG50 Night Fiesta.
—
https://chingay.org.sg/chingay2015/live-stream-countdown
Chingay 2015 celebrates SG50. The parade's theme "We Love SG" is reflected in the one million colourful "We Love SG Flowers". Handcrafted from used plastic bags, these flowers will form a spectacular sight at the grand opening of the Parade, each flower representing love and well-wishes for Singapore. The dazzling grand finale, entitled "Trees of Hope, Singapore Dreams" (希望之树, 狮城梦) will celebrate the hopes and dreams for the future of Singapore!
Celebrate SG50 LIVE with us on 27 Feb!
—
—
Event Highlights
And many more highlights!
11,000 colourful multi-cultural performers
Spectacular and beautiful sea of 'We SG Flowers'
Dazzling Floats and breathtaking performances
Exciting and exotic performances by foreign contingents from China (Gansu, Suzhou, Tianjin, Xinjiang), India, Indonesia, Japan, Malaysia, Philippines, Russia, Rwanda, South Korea, Taiwan, Thailand, Turkey and Vietnam
Lighted and glittering Grand Finale by 3,000 performers in stunning costumes
JJ Lin (林俊杰) as anchor singer at Chingay Grand Finale
https://chingay.org.sg/chingay2015/event-highlights
—
Part of Orchard Road to be closed to vehicles on Sunday for Chingay SG50 Night Fiesta http://shar.es/1WAOOU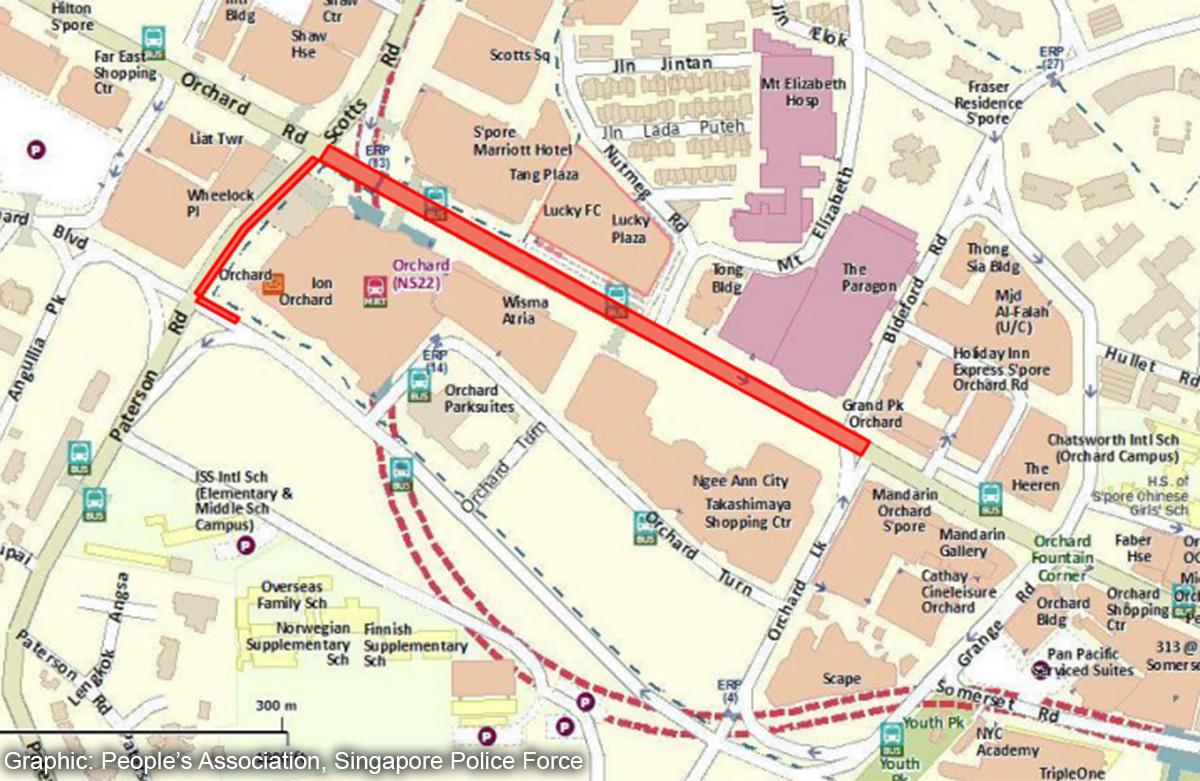 The stretch between Scotts Road and Bideford Road will be closed from 7pm to 2am for the event, which will take place from 7pm to 10pm along that road.
The carriageway of Mount Elizabeth towards Orchard Road and the carriageway of Paterson Road towards Kim Seng Road will also be closed, from 5pm to 12am. The carriageway of Paterson Road towards Scotts Road will be converted into a two-way road or have its direction reversed during the period.
Due to the road closures, bus services 36, 77, 124, 143, 162, 162M, 167, 171, 174, 174e, 190, 518, 518A, 700, 700A, 971E, NR6, and NR7 will skip the bus stop in front of Tang Plaza. Bus services 7, 14, 14e, 16, 65, 106, 111, 123, 175, 502, 502A, NR6, NR7 will skip the bus stop in front of Lucky Plaza. The bus stop opposite Mandarin Gallery, however, will continue to be served.
Those attending the Chingay SG50 Night Fiesta, which will be open to the public for free, are advised to take the MRT to either Orchard or Somerset station.
http://transport.asiaone.com/news/traffic-news/story/part-orchard-road-be-closed-sunday-chingay-sg50-night-fiesta#sthash.nAbegWvQ.uxfs
—
————————————————————————————————————-