..
Zakar Naik gets an apology but no money.
Court held Zakir Naik a threat to Malaysia – Charles Santiago
Former Klang MP reiterates he only apologised in defamation suit because instructed to by judge
Updated 2 hours ago · Published on 25 May 2023 6:47PM
I WOULD, therefore, like to set the record straight in respect of the apology in the defamation case commenced against me by Dr Zakir Naik.
I apologised to Dr Naik pursuant to the learned high court judge Akhtar Tahir's direction, failing which I may have been cited for contempt.
I did not do it out of my own free will. I believe the media reporting has omitted this crucial fact.
The judge, justice Akhtar, did not allow me to consult my lawyers but directed me to offer the apology immediately.
I would also like to make an appeal to the media to report on the entire judgment, where the Honourable judge found Dr Naik's statement "can cause a threat to multiracial Malaysia, stir religious sentiments, and cause tensions amongst us."
The learned judge also found that the remarks made by Dr Naik in Kelantan against the Indians and Chinese "can cause a threat to multiracial Malaysia."
It's crucial to also include these parts of the judgment so it acts as a check and balance to ensure Dr Naik doesn't make similar remarks, especially as we focus on rebuilding Malaysia under the new government.
I would like to reiterate that, as a then-MP, my only objective was to ensure one man doesn't create divisions amongst us. – The Vibes, May 25, 2023
Charles Santiago chairs the National Water Services Commission and is former Klang MP
..
.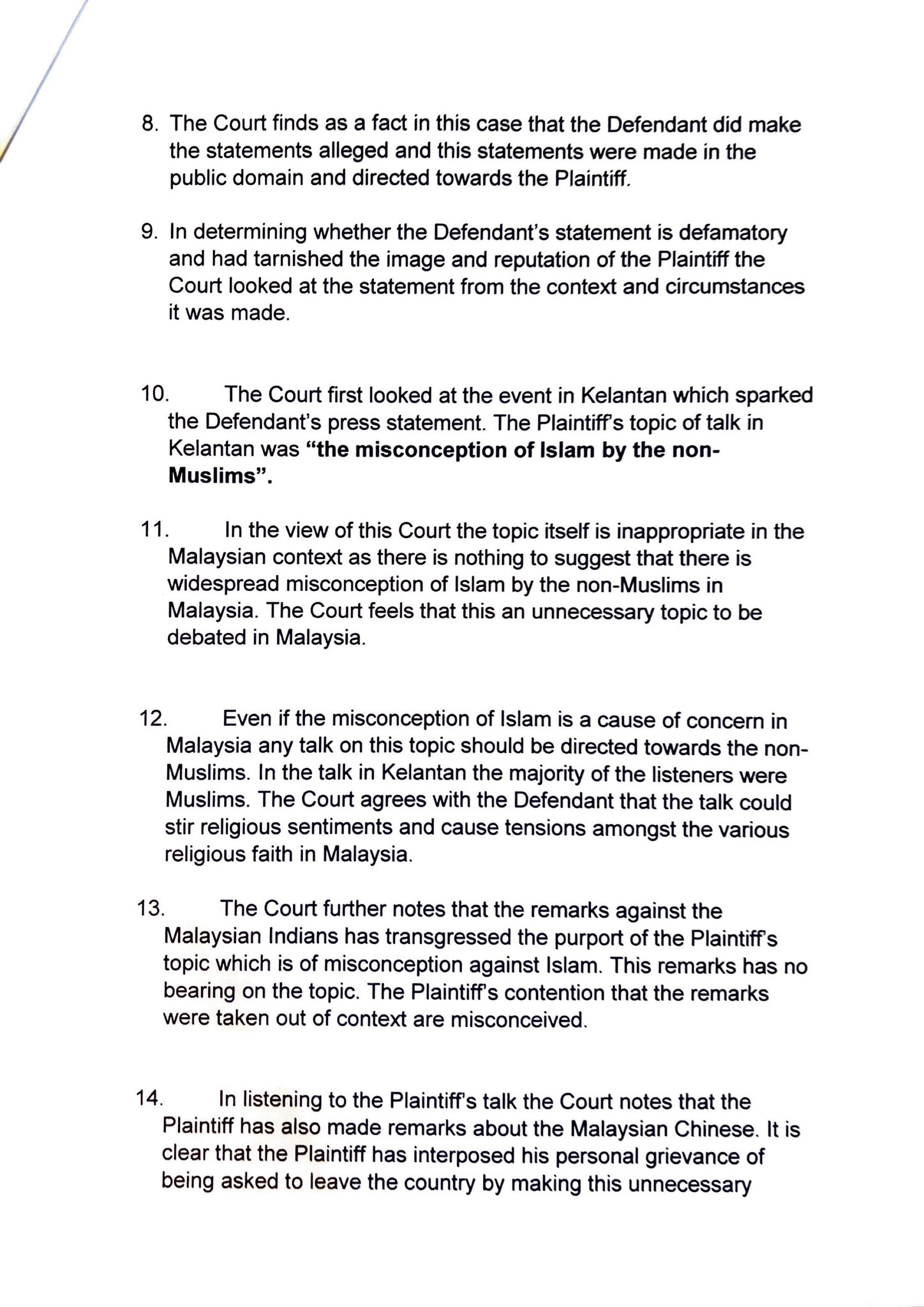 ..