—
This WhatsApp message on cloud seeding is fake
"Friends from TUDM (RMAF) just called to alert that they are using strong chemical to make rain. This might affect the skin. So please stay away from the rain these few days and if (one comes) in contact, rinse promptly."
—
5 October 2015
Malaysiakini
Met Department denies WhatsApp message on cloud seeding
The Meteorological Department has denied using strong chemicals for cloud seeding, leading to rain which can have a negative effect on human skin.
Its director-general, Datuk Che Gayah Ismail denounced the message being spread via WhatsApp today as false.
"We never use strong chemicals, on the contrary we only use regular salt which will not have any effect on humans," she told Bernama when contacted.
…
—
Environment Minister @DrWan_Junaidi says cloud seeding does not cause toxic rain, as alleged on social media. #haze
—
#Haze: Ministry rubbishes claims of harmful chemicals in cloud-seeding http://www.nst.com.my/news/2015/10/haze-ministry-rubbishes-claims-harmful-chemicals-cloud-seeding … #nst170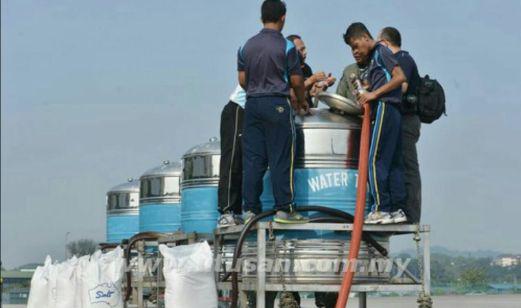 KUALA LUMPUR: The Ministry of Science, Technology and Innovation (Mosti) has refuted allegations spread over social media that it had or will use harmful chemicals in cloud seeding operations to increase rainfall in coming days, as the government steps up efforts to battle harmful levels of haze.
Its minister Datuk Wilfred Madius Tangau clarified that the matter used in cloud seeding was natrium chloride, which is regular salt used for daily cooking. "This salt is safe and doesn't have any side effects on health or the environment. The ingredients and quantities used are the same for each cloud seeding operation; there are no other chemicals used as falsely spread in social media," said Wilfred.
—
Met Dept denies using strong chemicals for cloud seeding http://twib.in/l/zxqrnGzoAqr  | https://twibble.io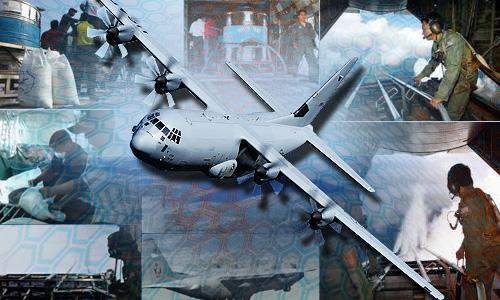 —