__________________________________________________
The MCA: WHAT'S AHEAD? NOTHING MUCH IF IT REMAINS UNCHANGED…
—
28 May 2016
Yesterday, Liow had, in a joint statement with three Barisan Nasional component party presidents, voiced their dissatisfaction, saying that the matter was not discussed in cabinet or the BN Supreme Council.
Liow Tiong Lai : I'll quit if Pas' Private Member's Bill is passed
…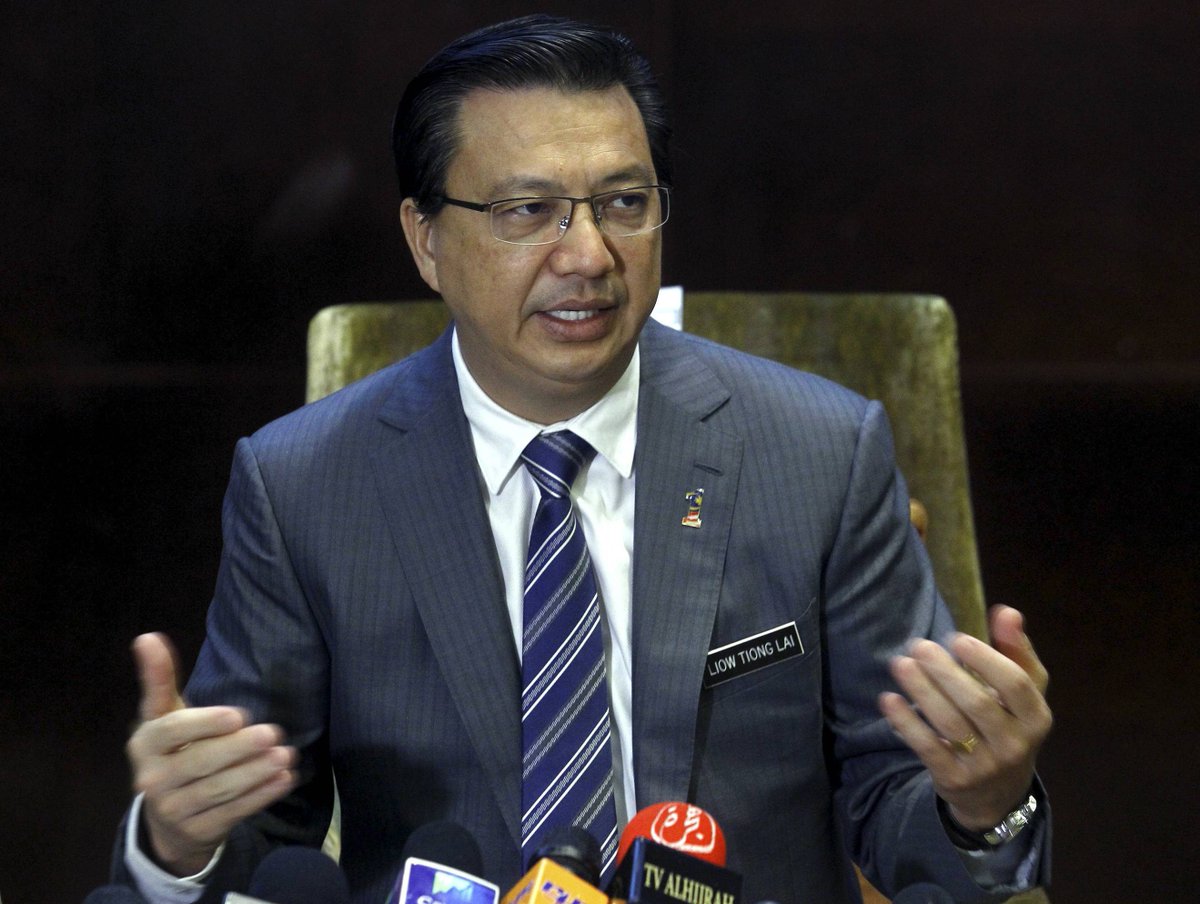 …
By HANA NAZ HARUN and TASNIM LOKMAN – 28 May 2016 @ 6:25 PM
KUALA LUMPUR: Transport Minister Datuk Seri Liow Tiong Lai has threatened to resign from the Cabinet if Pas' Private Member's Bill is passed in Parliament.
.
Liow, who is also MCA president was quoted in The Star today as saying that he would have to "sacrifice" and "resign" if the tabling of the bill could not be stopped.
.
"I'm trying to stop it. I'm trying to get all the component parties to stop it. I am urging both sides of the political divide to come together and stop this bill.
.
"So if we cannot do it, we will have to sacrifice. I will resign. "No point I stay on anymore, you know. I have to be very firm on this one," he said.
.
—
LIOW TIONG LAI Won THE MCA PRESIDENCY INSPITE OF ALL THAT CHUA SOI LEK TRIED TO PUT IN HIS PATH.
Star
Saturday December 21, 2013 MYT 9:44:55 PM
MCA polls: Liow wins presidency, Wee is deputy (Update)
KUALA LUMPUR: Datuk Seri Liow Tiong Lai has been elected as the MCA president and Datuk Dr Wee Ka Siong as deputy president.
The four vice-presidents are Datuk Lee Chee Leong, Datuk Dr Hou Kok Chung, Datuk Chua Tee Yong and Datin Paduka Chew Mei Fun.
Liow won 1,186 votes to beat Gan Ping Sieu and Datuk Seri Ong Tee Keat, who garnered 1,000 and 160 votes respectively.
Liow, 52, is a fourth-term Bentong MP and he was the deputy president prior to the polls.
MCA polls: Liow wins presidency, Wee is deputy (Update)
—
Malaysiakini
Liow confirms he will contest MCA's top post
MCA deputy president Liow Tiong Lai today declared that he will contest MCA president's post in the coming party election.
Interview by China Press, Liow said as head of MCA transformation taskforce, he has travelled the length and breath of the country and listened to the MCA grassroots.
"I, as deputy president, am compelled by MCA's sense of mission and having been urged by party members, must bear this responsibility to move forward the party's reform and development."
He said he made his decision after careful consideration and having taking cognisant of the fact that MCA president Dr Chua Soi Lek had announced he would not be seeking re-election.
However, there are rumours that Chua may have changed his mind and is now going to the ground to garner support for his bid to defend his post.
Liow confirms he will contest MCA's top post
—
See  Liow a pawn in a bigger game | Free Malaysia Today
—
Malaysia Chronicle
Sunday, 23 June 2013 21:57
STOP the back-stabbing – Soi Lek tells Liow
Embattled MCA president Dr Chua Soi Lek has urged his deputy, Liow Tiong Lai, not to abuse the party's nationwide roadshow for party grassroots to attack party leaders.
"I appointed Liow to head the MCA Transformation Taskforce. His duty is to hold nationwide roadshows and listen to grassroots… and not to make it a platform for leaders to kill each other," he told reporters after a function in Kuala Lumpur today.
The taskforce was established on May 11, following MCA's worst electoral outing ever. The taskforce will conduct a "post-mortem" and consult its members, the public and the NGOs on the way forward for MCA.
There will be 14 dialogue sessions nationwide which will take place from June 17 until mid-July. The feedback obtained will be compiled into a "transformation blueprint".
However, it many members who have spoken at the roadshows were critical of Chua's leadership. Chua has claimed that such attacks were orchestrated.
Earlier, when addressing the Koperasi Jayadiri Malaysia Bhd (Kojadi) AGM, Chua said that Liow had deviated from the original intentions of setting up the taskforce.
"I gave Liow three months time to come out (with suggestions on) party's future direction, and not to talk about whether to accept the government post," he said.
"The 'no-government post issue' was not a decision made by my wife and me in toilet, but rather passed by delegates in the 2011 and 2012 annual general meeting."
—————————————————————–