..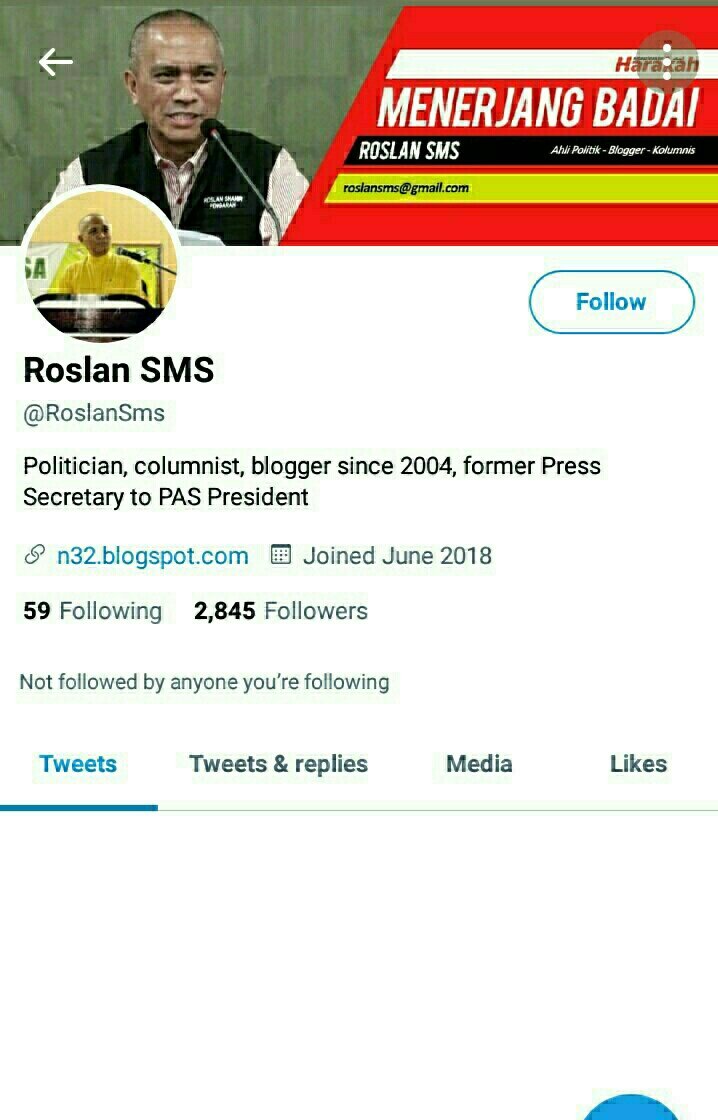 ..
After 'liking' gay porn on Twitter, PAS leader deactivates social media accounts
Netizens discover graphic sex media in Roslan Shahir Mohd Shahir's 'likes' tab after tweet war with Segambut MP
Updated 4 hours ago · Published on 14 May 2021 3:06PM
KUALA LUMPUR – A PAS leader has deactivated his Twitter and Facebook accounts after netizens allegedly found the politician "liking" countless videos and images on gay pornography sites.
Selangor PAS secretary Roslan Shahir Mohd Shahir, or popularly known as Roslan SMS, closed down his social media accounts following a debacle with Segambut MP Hannah Yeoh, which led to the discovery, World of Buzz reported.
"It all started when Roslan tweeted against Segambut MP Yeoh, who suggested that the National Security Council allow immediate family members to visit the graves of their loved ones in the same district on Hari Raya.
"After she tweeted this, Roslan quoted the tweet and told Yeoh to not go overboard if she wants to win the vote of Malays.
"While there were some netizens who supported his statement, there were many who condemned him, saying that all Yeoh did was make a point based on humanity and not politics.
"The situation took an immediate turn for the south when a simple tweet that said 'Check out his likes' surfaced.
"To the shock of Malaysians, there were countless gay pornography videos and images in the politician's 'likes' section on Twitter," said World of Buzz.
Roslan deactivated both his social media accounts when Twitter users demanded an explanation from him. – The Vibes, May 14, 2021

https://www.thevibes.com/articles/news/27364/pas-leader-found-liking-gay-porn-on-twitter-deactivates-social-media-accounts?utm_source=dlvr.it&utm_medium=twitter
..
..
..
..
..
..
..
..
..