..
This time, a reporter was attacked.
The Hong Kong edition's printing plant was also attacked by hammer-wielding intruders on April 12, forcing the facility to suspend operations for a few days. Less than two years earlier, the same printing press was set on fire by four masked individuals. The attackers have not been found by police. It is widely believed that the CCP is behind both attacks.
..
Epoch Times Reporter Attacked by Man With Softball Bat in Hong Kong
BY FRANK FANG May 11, 2021 Updated: May 11, 2021
A reporter for the Hong Kong edition of The Epoch Times was beaten by an unidentified man wielding a softball bat on May 11, in an attack believed to be orchestrated by the Chinese regime in its latest attempt to silence the publication's reporting.
Sarah Liang was on the first floor of her residential building when the assault took place at noon on Tuesday. The assailant swung the bat at her more than 10 times before fleeing in a car. The assault lasted about a minute and Liang was left with bruises on both of her legs.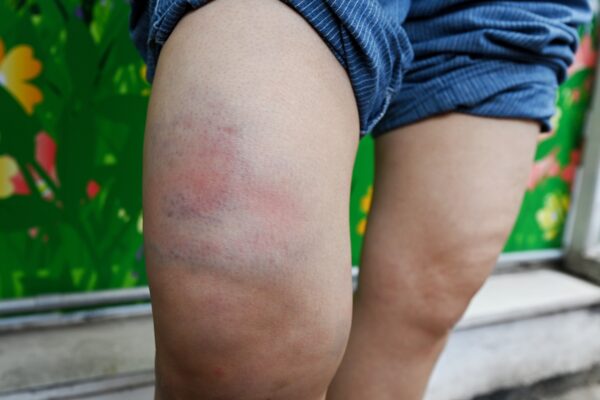 The incident is the latest in a string of attacks on Epoch Times facilities and reporters in Hong Kong—all suspected of being organized by the Chinese Communist Party (CCP) as part of its campaign to thwart the outlet's reporting in the city. The publication, one of the few independent outlets in Hong Kong, is known for reporting on political infighting, corruption, and human rights abuses committed by the communist regime.
Liang was taken away in an ambulance and sent to the Queen Elizabeth Hospital for treatment. At around 3 p.m. local time, police arrived at the hospital to get Liang's account of the attack. As of 6:30 p.m. local time, she was still in hospital.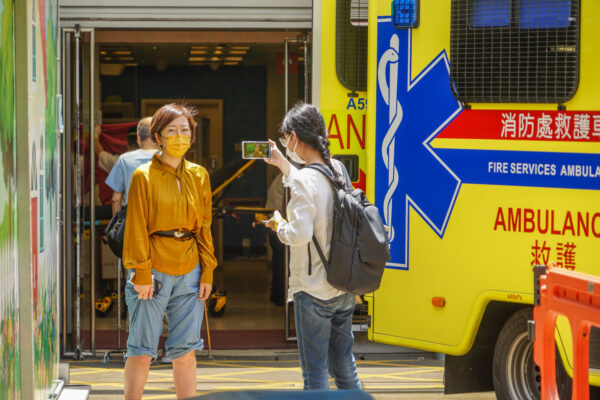 A witness with the surname Li said he was coming out of a nearby restaurant when he heard a woman screaming, "Help me, I am being beaten."
Li said he then saw a large man in his 40s carrying a softball bat jump into a car and flee. According to Li, the assailant's getaway vehicle was a black Mercedes-Benz with a licence plate number of "TV3851."
Whoever was behind the attack, Li said, wanted to send a warning to The Epoch Times and prevent the outlet from carrying out its reporting. He slammed the attack as brutal and inhumane, adding that he would be willing to testify against the attacker if needed.
Speaking to local media outside the hospital at around 2 p.m. local time, Liang said the attack was premeditated because another man suddenly started charging toward her on May 8 at the same location where she was assaulted on Monday. In the earlier incident, the man eventually walked away after realizing that the black bat hidden beneath his clothes had fallen to the ground while he was running.
https://www.theepochtimes.com/epoch-times-reporter-attacked-by-man-with-baseball-bat-in-hong-kong_3810809.html
..
https://justthenews.com/world/asia/epoch-times-attack-printing-plant-carefully-planned-and-timed-sabotage-paper
..
..
..