—
Brothers are first Britons to be convicted for attending militant training camp in Syria
Published on Nov 27, 2014 2:34 AM
Brothers are first Britons to be convicted for attending militant training camp in Syria http://goo.gl/3GqJDb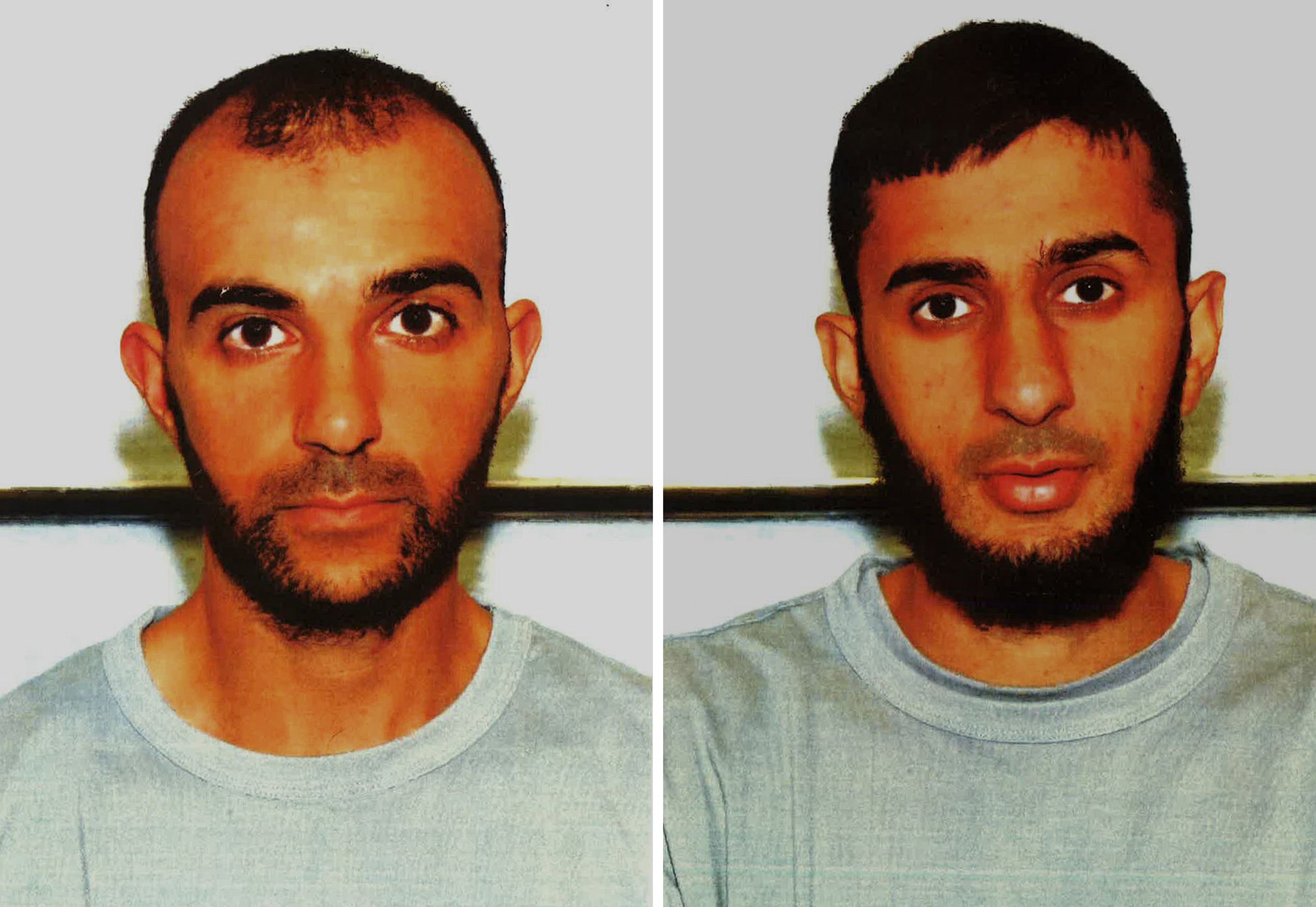 A combination of handout pictures received from the Metropolitan Police Service on Nov 26, 2014 shows the custody photographs of British men Mohommod Nawaz (left) and Hamza Nawaz (right). Two British brothers who travelled to Syria with the intention of attending a militant training camp were jailed on Nov 26, 2014, becoming the first to be sentenced for such offences in Britain. — PHOTO: AFP
LONDON (REUTERS) – Two brothers from London on Wednesday became the first Britons to be convicted for attending a militant training camp in Syria as Western governments increasingly warn of the threat posed by fighters returning from conflicts in the Middle East.
Finding them guilty of conspiracy to attend a terrorist training camp, the judge at London's Old Bailey sentenced Mohommod Hassin Nawaz, 31, and his 23-year-old brother Hamza Nawaz, to four and 31/2 years in jail respectively.
The sentence comes as the British government brings in a new security Bill to tackle Britons trying to travel to Syria and Iraq, and to deal with returning fighters, who it says pose a serious risk to national security.
The brothers were arrested in September 2013 after ammunition for rifles, cash and a balaclava were found in their car at the southeastern port of Dover, where they had arrived on a ferry from Calais.
http://www.straitstimes.com/news/world/europe/story/brothers-are-first-britons-be-convicted-attending-militant-training-camp-syr
———————————————————————————————