—
Singapore Girl, a unique SIA creation in 1973, an Icon!
..
https://medium.com/travel-adventure/what-its-like-to-fly-the-23-000-singapore-airlines-suites-class-17d9f3fee0d
…
21 September 2018
..
..
..
…
…
There are measures to prevent this: SIA responds to $1,500 Wi-Fi bill shocker
Lydia Vasko
The Straits Times
25 November, 2014
You might expect to pay $1,500 for a flight to Paris, but for Wi-Fi? Maybe not.
But that is what happened to a Singapore Airlines passenger flying from London to Singapore last week.
Canadian Jeremy Gutsche, chief executive of Toronto- based consultancy Trend Hunter, signed up for a 30MB in-flight Internet plan for US$28.99 (S$37.65).
He could have opted for his Wi-Fi to be disconnected once he reached the plan's limit, but instead he chose to keep his Wi-Fi rolling at an additional US$1.50 per MB.
…
Singapore Airlines launched its on-board Wi-Fi services in September 2012. It is available on 33 of its aircraft, with more being progressively fitted with the services.
A Singapore Airlines spokesman says that customers are able to disconnect from Wi-Fi at any time during their session and are able to see – via a bar graphic on the Wi-Fi login page – the amount of data they have used and the costs incurred.
"This is made clear to customers before they confirm their payment," says the spokesman, "so customers can always be kept informed."
http://singaporeseen.stomp.com.sg/singaporeseen/this-urban-jungle/there-are-measures-to-prevent-this-sia-responds-to-1500-wi-fi-bill-shocker#xtor=CS2-4
—
WHAT SOME OTHER AIRLINES CHARGE FOR WIFI: NOWHERE NEAR SIA!
An SIA passenger was charged S$1,520 for in-flight Wi-Fi. But how do other airlines compare? http://tdy.sg/1sS0L9r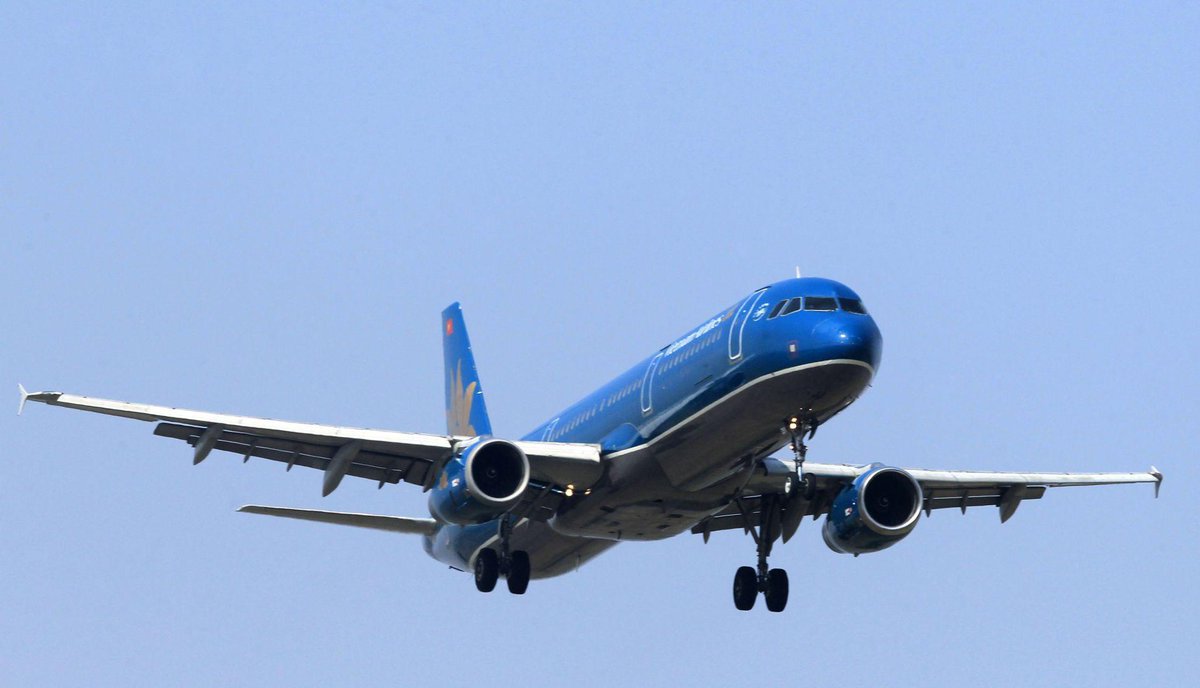 Here are some airlines that offer in-flight Wi-Fi and their charges.
Air Asia: RM8 (S$3.10) for in-flight Wi-Fi service with a 3MB limit that lets guests use selected instant messaging applications in the air, namely WhatsApp, WeChat and Line.
British Airways: £8 (S$16.30) for one hour, £15 for 24 hours. Only available on one aircraft, flying the direct route between New York JFK and London City airports.
Emirates: US$2.75 (5MB) and US$10 (30MB) for mobile devices, and US$7.50 (15MB) and U$20 (100MB) for tablets andlaptops. Available on all A380s and select Boeing 777s.
Thai Airways: US$4.50 (3MB) and US$14.50 (10MB) for smartphones, and US$14.50 (10MB) and US$28.50 (20MB) for tablets and laptops. Available on select long haul flights.
Qatar Airways: Inflight internet services available on all B787 aircraft, with price depending on the passenger's network provider's international roaming charges. They also offer inflight mobile services on select A319, A320 and A321 flights.
http://www.todayonline.com/singapore/wi-fi-international-flights
—
EVEN THE WIFI IS EXPENSIVE ON AN SIA FLIGHT!
(新加坡15日訊)新航客機上使用無線網絡,竟得付1171元(3045令吉),加拿大作家部落客上大吐苦水,受國際媒體關注。
加拿大知名企業家兼作家賈樂米·谷姿赤(Jeremy Gutsche)本月12日乘坐新加坡航空公司SQ 318從倫敦前來新加坡,機上申請使用無線網絡,下機後赫然發現收費1171元。

…
Man checks emails using in-flight wi-fi, gets $1,200 (£750) bill http://ind.pn/1v9UUDJ 
GOUGED! Here's how @SingaporeAir billed me $1200 for the internet: http://t.co/hTohWmy5LL pic.twitter.com/RMlYPmiOmT

— Jeremy Gutsche (@jeremygutsche) November 13, 2014
Sending a 4MB PowerPoint presentation cost him around $100 (£64), Mr Gutsche estimated, and another $10 (£6.40) went on an email to colleagues warning them the upload was slow.
Conditions listed on the Singapore Airlines website state that varying wi-fi packages are offered on Airbus A380 and Boeing 777-300ER planes which must be selected before passengers connect.
They are based on the amount of data used or the length of time online but anything going over the package limit is charged substantially more.
"The pricing per megabyte was disclosed on sign-up," Mr Gutsche said. "But I bought the $30 package, slept through most the flight, and really didn't think I'd end up a thousand bucks past the limit."
—
More than 400 people on board a Singapore Airlines Airbus A380 superjumbo from Singapore to Mumbai had a narrow escape after it was hit by a sudden turbulence on descent, injuring 22 passengers and crew. http://www.outlookindia.com/news/article/22-Hurt-As-SIA-Plane-Hits-Turbulence-While-Landing-in-Mumbai/864492 …
http://therealsingapore.com/content/22-people-injured-sia-flight-singapore-mumbai …
SINGAPORE – Eight passengers and 14 crew members were left injured after a Singapore Airlines (SIA) flight from Singapore to Mumbai was hit by major turbulence, The Straits Times reported. "Singapore Airlines flight SQ424 from Singapore to Mumbai experienced sudden turbulence during descent on 18 October. There were 408 passengers and 25 crew on board. Eight passengers and 14 crew sustained injuries and were attended to by medical personnel on arrival at Mumbai Airport," the airline said in an official statement to the media. "Our immediate concern is for the well-being of our passengers and crew. Singapore Airlines will provide full assistance to the authorities in their investigations," the airline added. The Straits Times reported that it remains unknown how serious the injuries are. http://news.asiaone.com/news/travel/22-injured-after-sia-flight-mumbai-hit-major-turbulence —
UC Berkeley student writes about 'What It's like to Fly the $23,000 Singapore Airlines Suites Class' by @derekloow https://medium.com/travel-adventure/what-its-like-to-fly-the-23-000-singapore-airlines-suites-class-17d9f3fee0d?source=tw-lo_6ca4b9ba8663-1412126150954 …
In 2008, Singapore Airlines introduced their Suites Class, the most luxurious class of flying that is commercially available. The Suites were exclusive to their flagship Airbus A380, and they go beyond flat beds by offering enclosed private cabins with sliding doors that cocoon you in your own little lap of luxury. … Perhaps most well-known of all, Singapore Airlines became the first and only commercial airline with a double bed in the sky.
https://medium.com/travel-adventure/what-its-like-to-fly-the-23-000-singapore-airlines-suites-class-17d9f3fee0d — The New Zealand Herald John Weekes
Singapore flight cancelled after loud bang and air-con system fault
5:00 AM Sunday Aug 31, 2014
A pilot aborted a jetliner's takeoff after passengers heard a loud bang on a late night flight. Flight SQ282 from Auckland to Singapore was cancelled on Friday night due to a technical problem. A component of the plane's environmental control system, which among other things regulates air supply and pressure, malfunctioned just as the plane was about to take off. "We heard a loud noise while the plane was trying to take off," one passenger told the Herald on Sunday. "I thought it was the tyre." He said the plane was almost airborne when passengers heard the noise. "The pilot actually managed to stop the plane," he added. "One of the [flight attendants] said she saw something happen on the engine," he said. But airline staff later told him the air conditioning ducting system had failed. … Singapore Airlines booked passengers into hotels around Auckland Airport. The company also arranged replacement flights for them. "SQ282 which was departing Auckland and bound for Singapore on 29 August was grounded due to malfunctions of the bleed duct around the air con bay area," Singapore Airlines said in a statement. http://www.nzherald.co.nz/nz/news/article.cfm?c_id=1&objectid=11316775 …
週五晚,新航波音777客機在紐西蘭奧克蘭即將騰空起飛時傳出巨響,乘客以為飛機輪胎出狀況,紛紛感到擔心,所幸機長及時停飛,當局在檢查飛機後證實,飛機是因冷氣系統故障而發出巨響,所幸未釀成任何意外。
..
Singapore Airlines plane in near miss over Houston
SINGAPORE — A Singapore Airlines (SIA) plane leaving Houston flew too close to another aircraft on Friday, resulting in a near collision. NBC News said the SIA flight took off from Houston's George Bush Intercontinental Airport shortly before 7pm in the United States on Thursday. The SIA pilot did not level off when he reached 4,000 feet as required, resulting in the aircraft being less than 2,000 feet away from a Delta Air Lines plane that was preparing to land in Houston, NBC said. When contacted, an SIA spokesman confirmed "there was a loss of separation" involving an SIA aircraft and another aircraft in Houston on July 4. "Investigations are taking place and as a result we regret we are not able to provide any additional info," he said. CHANNEL NEWSASIA
http://www.todayonline.com/singapore/singapore-airlines-plane-near-miss-over-houston …
美国休斯敦机场上空惊魂,新航客机差点和另一架客机相撞,幸亏机师反应快,否则酿上百人死亡惨祸。 当局发布文告说,初步调查显示,新航机师获准起飞后,一名空管注意到了危险,并给两架客机机师下达了指令。 "新航机师没按照规定爬升到离地4000英尺(1200米)的飞行水平,迫使达美客机机师紧急闪避,以避免相撞。"
..
———————————————————————————————